DEDICATED TO DIGITAL MASTERCLASS HEADS TO ABUJA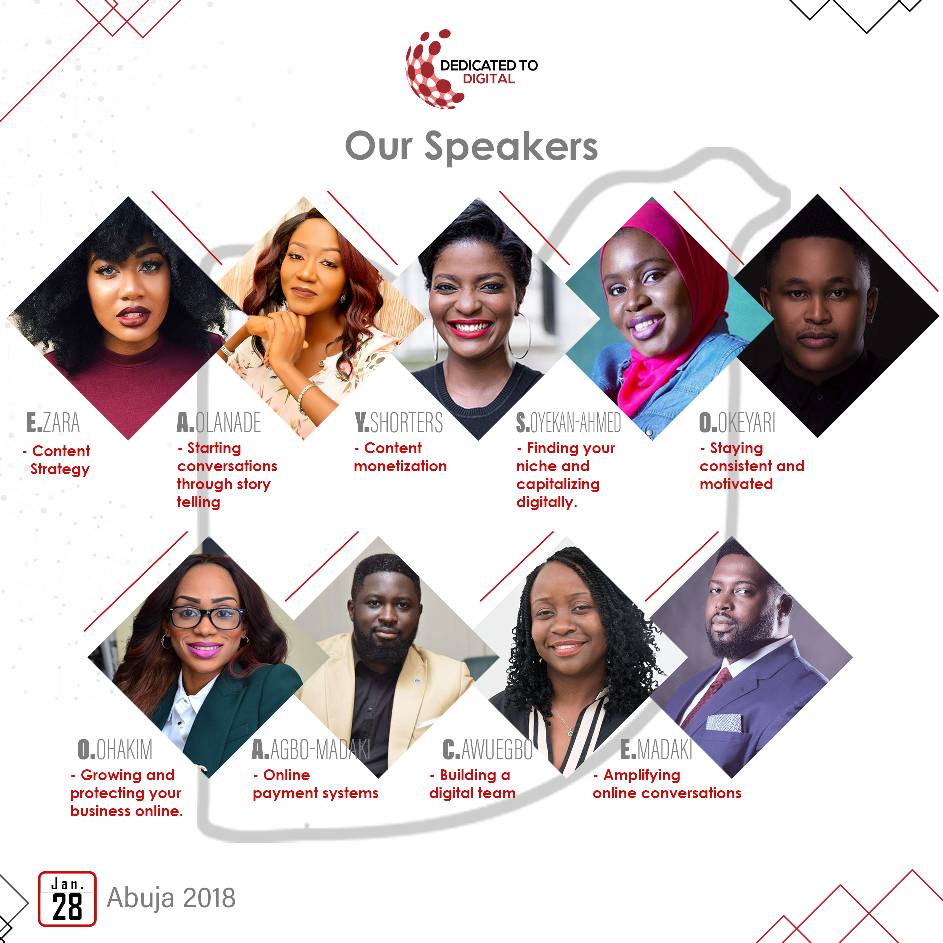 After a successful maiden edition in Lagos, Dedicated to Digital Masterclass is heading to Abuja. Another amazing selection of speakers have been put together to deliver priceless insight to those who attend. As the digital world continues to evolve Dedicated to Digital will continue to bring like minded, forward thinking people together. Creating a great opportunity for entrepreneurs and SME's to hear first hand how some of the most successful business people in Abuja have succeeded in the digital realm.
Dedicated to Digital's 'Strategy in a digital world' is a one-day Masterclass on Digital Marketing that has been designed to educate young graduates, owners of small and medium businesses, aspiring digital entrepreneurs and media managers within corporate bodies.
Our speakers and topics include: 
Olajide Okeryi, Erik Zara,Chioma Agwuegbo, Samiah Damilola Oyekan- Ahmed, Yetunde Shorters, Oby Ohakim, Ayanfe Olonde and more
Samiah Damilola Oyekan- Ahmed: Founder of Fusion Lifestyle Ltd & The Gift Source.
Topic: Finding your niche and capitalising digitally
Yetunde Shorters: Founder, ICY PR and ICY Academy.
Topic: "Content monetisation" How to get paid without questions
Oby Ohakim: Lawyer | Content creator- Play suits and Law Suits.
Topic: Growing and protecting your business online
Olajide Okeryi: Head Makeup Artist.
Topic: Staying consistent and motivated
Ayanfe Olonde: Content Strategist & Founder, Resonae Solutions.
Topic: Starting conversation through story telling
Eddie Madaki: Publicist| marketing communications| Events
Topic: Amplifying Online Conversations
Erik Zara: Social Media influencer | Content Creator
Topic: Content Strategy
Chioma Agwuegbo: Communications/Social Media Strategist
Topic: Building A Digital Team
Andrew Agbo-Madaki: Curator, Global Shapers Community
Topic: Online Payment Systems
The event will host 40 guests to an intimate interactive workshop.
Each ticket is sold at N15000 and may be purchased via deposit or online banking.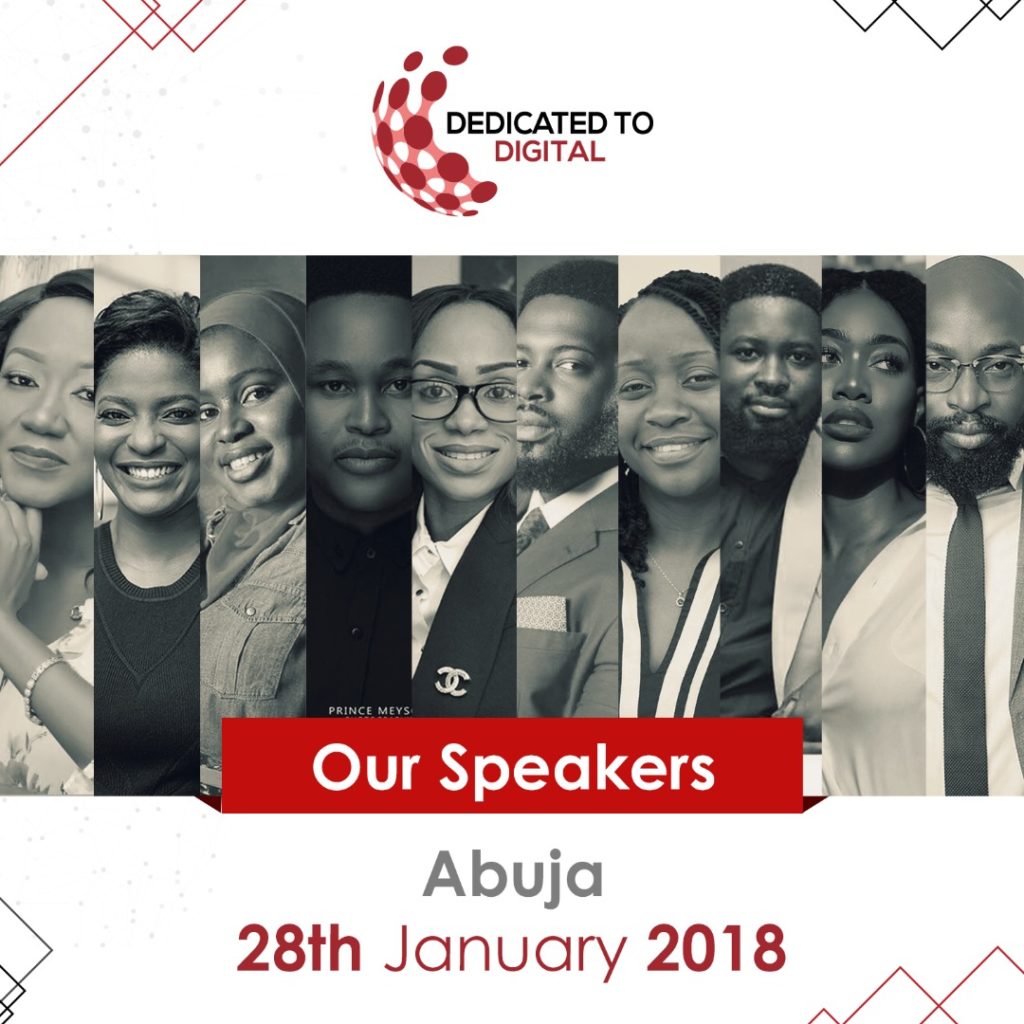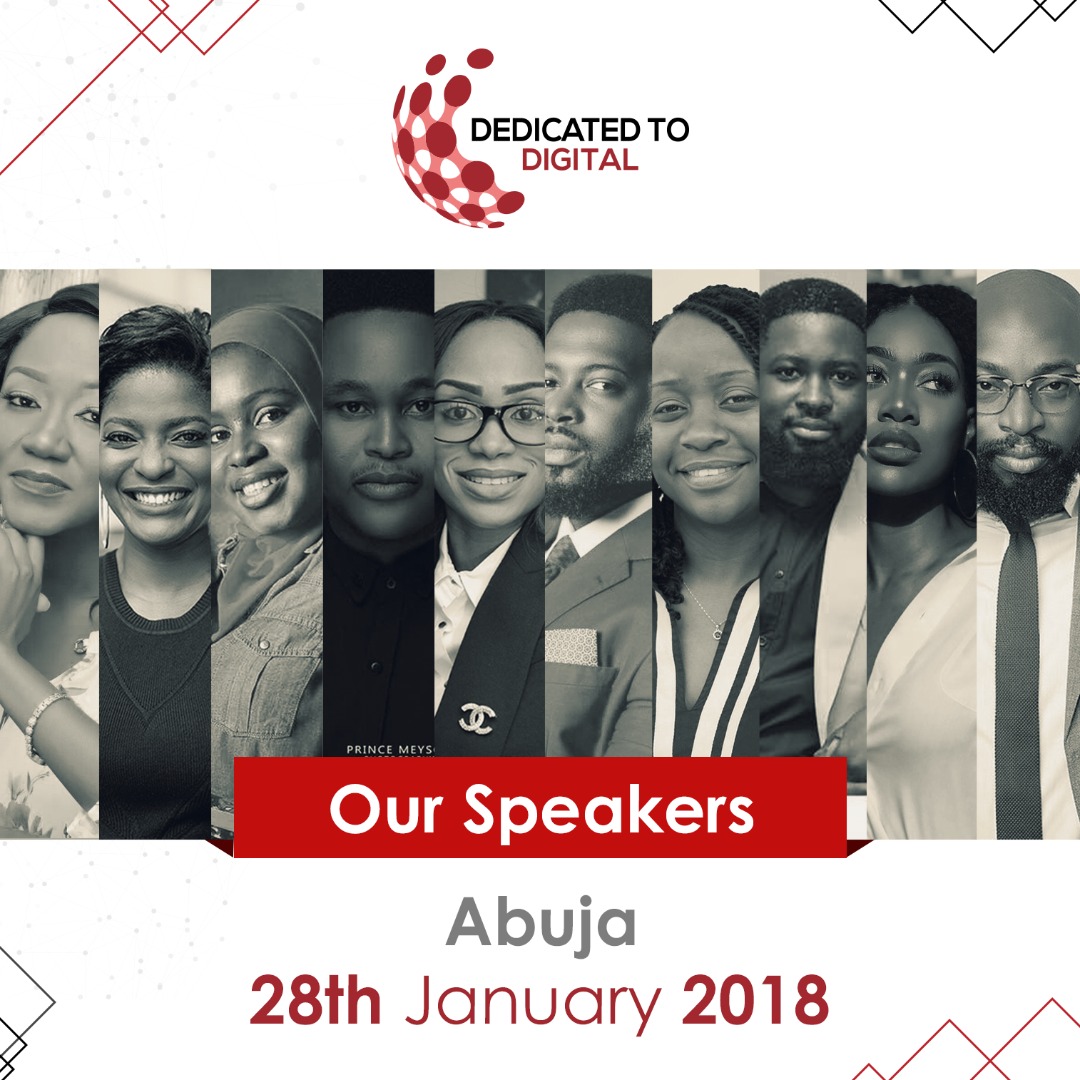 The Banking details are as follows:
SoMedia Solutions
Stanbic IBTC
SoMedia solutions
Zenith Bank
1015323306
Date: ‪Sunday, 28th January 2018
Venue: Federal Capital Territory, Abuja (Venue revealed upon payment)
Time: 12‪pm – 6pm