"In the school of hard knocks weakness gets an F – Sugar Icing", Tosan Jemide.
Entrepreneurial guru and cake maestro, Tosan Jemide, held an exclusive book reading at Sweet Kiwi on Thursday 17th May 2018, in celebration of world bakers day.
The book reading saw a group of entrepreneurial aspirants and enthusiast like teefah(that 1960 chick), Toyosi Etim-Etiong, Mai Atafo, Derin Fabikun (fablanebyderin), Chef uzo, and Mimi Onolaja in attendance Of the event.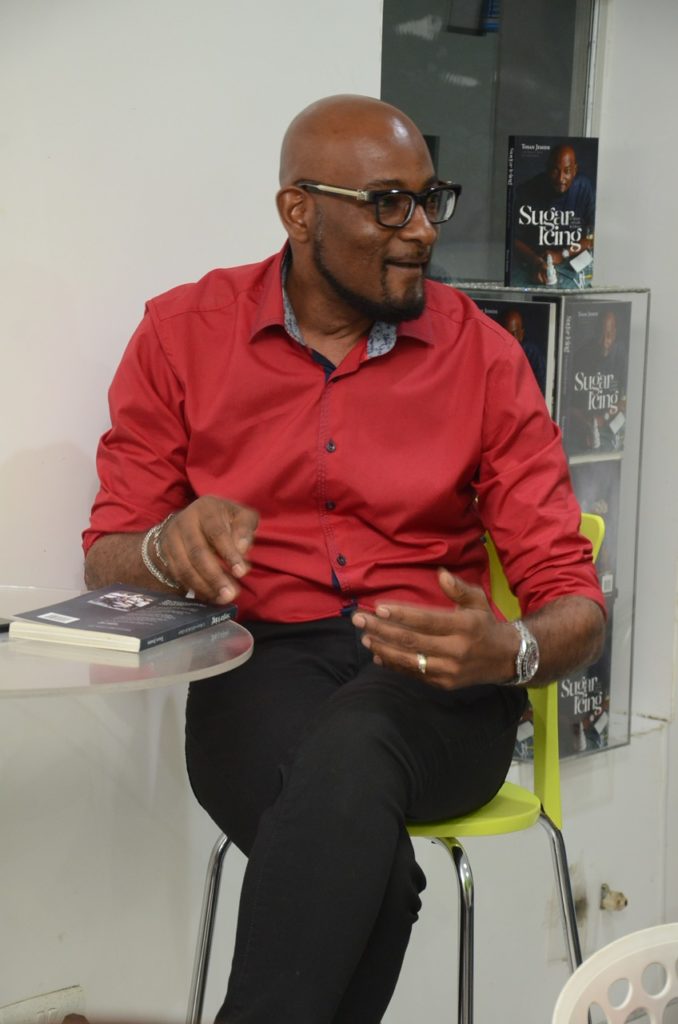 At the reading, the author discussed several topics like Surviving in Nigeria's volatile terrain, Bank Loans; Yes or No, scaling in business (Mass or Niche market), How to attract and retain wealthy client, while sharing tips on the tools needed to succeed as an entrepreneur in Nigeria.
According to Toyosi Etim-Effiong, the moderator of the evening. She said the reading and discussion session was very impactful and the biggest takeaway for her in her own words was "The emphasis on the importance of having an advisory board as a small business start-up. I had always assumed advisory boards were exclusively for super established business"
Jemide, who made his name in the early 2000s as the go-to cake maker for celebrities and Nigeria's elite and most recently Entrepreneurial expert, has written this book as an inspirational project and guide for up and coming entrepreneurs seeking to enter the industry. This book is a perfect read for business executives, book lovers, and entrepreneurs across various fields.
For more details on Sugar Icing, follow Tosan Jemide on:
Instagram: Tosan_Jemide
Twitter: Cakesbytosan
Facebook: Tosan Jemide