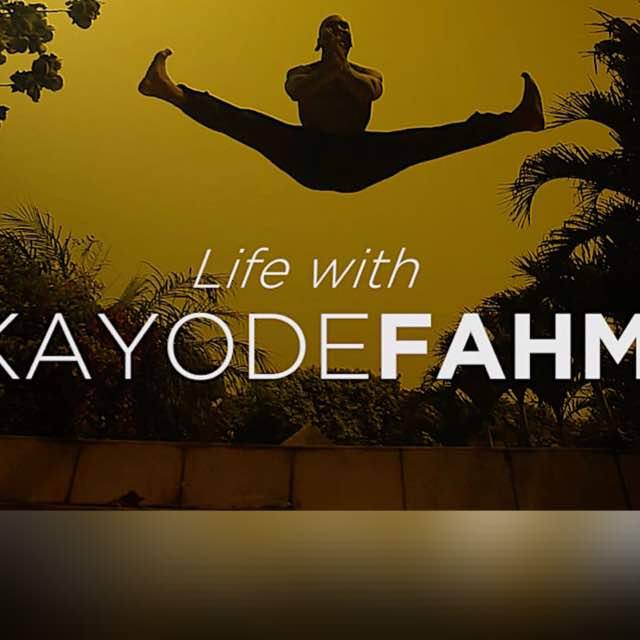 Lagos has been named as one of the top three most stressful cities in the world ! Kayode Fahm and special guest come together for an interactive event at the Clear Essence Spa, Ikoyi and take action by addressing the effects stress has on our mental health, our bodies and lives in general.
Lanre Olusola,The Catalyst, Lanre Olusola, is recognized as one of Africa's Premier Life, Mind, Emotions and Behavioral Change Coaches who works with individuals and organizations to transition from where they are to where they desire to be.

 Will discuss how stress is the major cause of many diseases and 

introduces guests to his 55-5 rule and how it can help us live longer.

 
Onyeka Udechukwu a 
Medical Aesthetics & Laser Technician will be explaining what stress does to our bodies and narrowing down on the effects it has on our skin.
A brief yoga class will take place, demonstrating yoga as a useful tool for stress relief and guest will be introduced to "Life with Kayode Fahm". A 13 episode motivational series showcasing Kayode Fahm's travels throughout Africa as a motivational speaker, classical guitarist and martial artist seeking to inspire progressive change.The series features inspirational international professionals as well as Nollywood celebrities and was shot in Lagos, Cross Rivers, Nairobi, Dakar, Goree Island, Sali, Saloume, Dubai and Los Angeles.
Kayode's uplifting and encouraging messages show us that we should strive to our best selfs and tackles each element of life one at a time.
Kayode will also be launching his brand new show – Life With Kayode FahmThe show touches on topics such as finance, women supporting women, staying motivated and various uplifting life Hacks. 
See trailer here: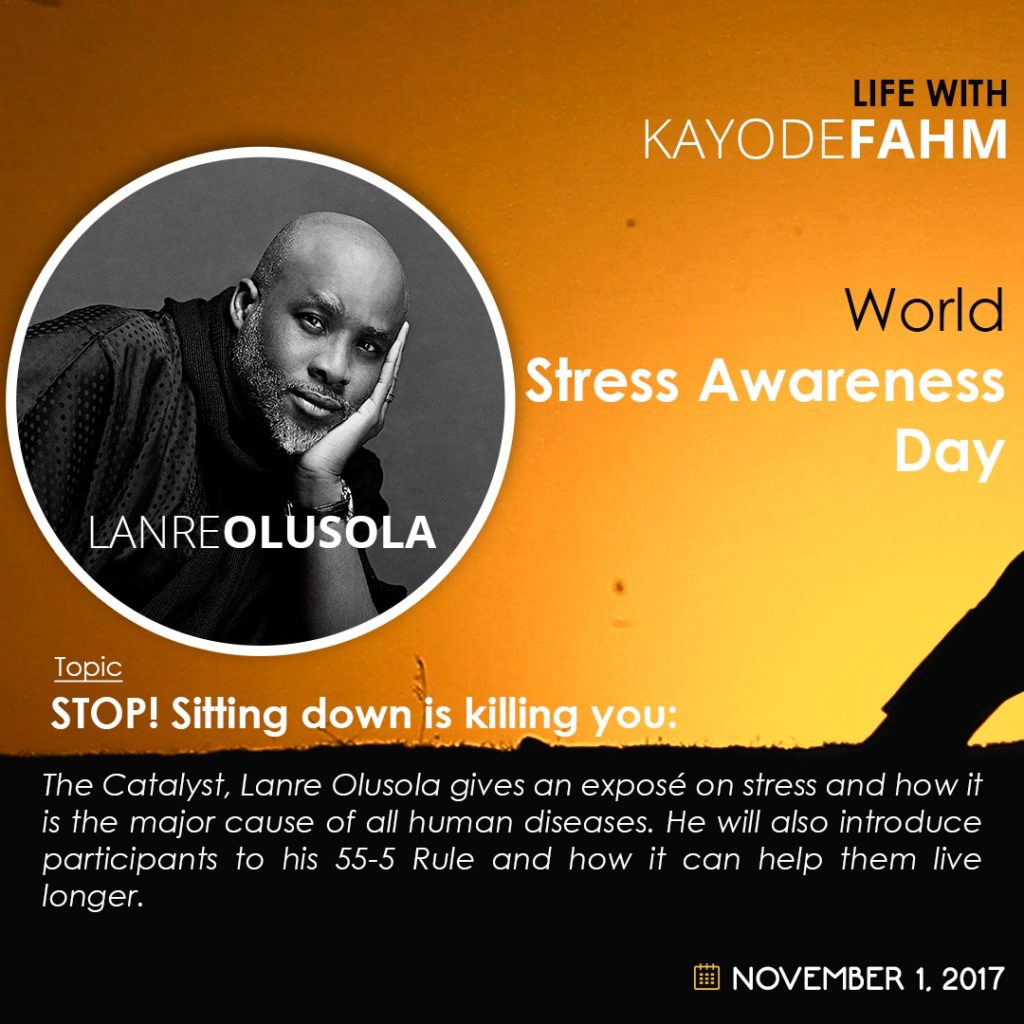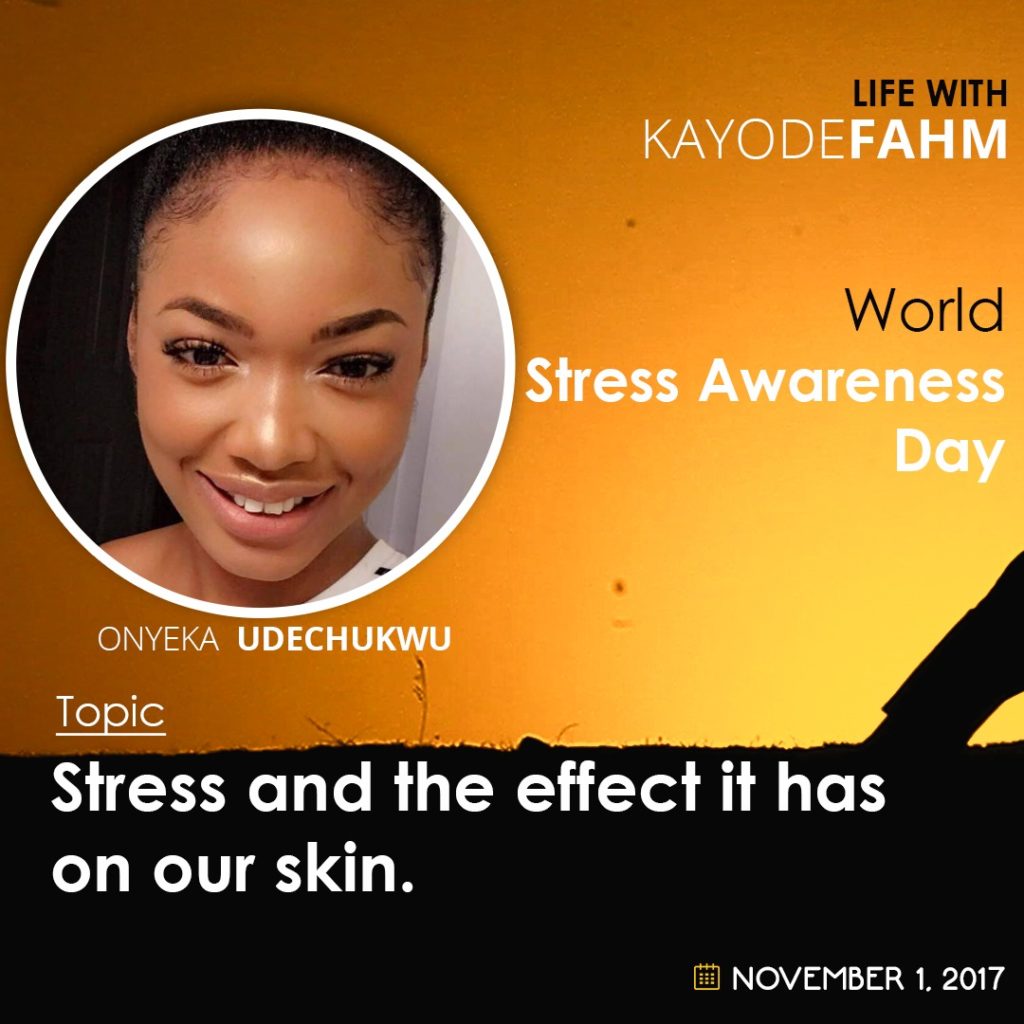 Date:
Wednesday 1st November
Location: Clear Essence Spa, 13 Alexander Avenue, Ikoyi, Lagos
Time: 11am –3pm
Please find more information on 
Kayode Fahm 
in the link below.