"A woman is the full circle. Within her is the power to create, nurture and transform".
Although each woman has the power inside her to be able to achieve all these things, they can also be dependent of her environment. Filmhouse cinemas creates the environment to allow us as women to easily create, be able to nurture and to transform into the best we can be, and not see our gender as an impediment…but rather as an advantage.
Celebrating women for us at Filmhouse goes beyond just a day earmarked to celebrate women.

However, International Women's Day is the day to crown all our women who are visionaries, dogged, ambitious and would not settle for less.

With phenomenal women maintaining the helms of leadership at various levels of the business, to working countless times with female movie executives; it is impossible to overlook how impactful the women are in spearheading ground breaking movie marketing campaigns, to co-producing box office hits, human resource management and guest services to match international standards, the Filmhouse woman is able to manage personal life and work is able to "Balance for Better".

At Filmhouse, women are equally positioned for opportunities, growth, all round progress and each of them play crucial parts in driving the success of the business.

The future of women is exciting and for that reason WE ARE EXCITED.
Lolu Desalu – Head of Marketing

Ozy Sammie-Okposo – Head of HR

Itohan Izugbokwe – Group Lead Sales & Digital Strategy

Stephanie Dan-Okafor – Branch Manager, Oniru

Tolu Senbore – Branch Manager, Lekki

Mimi Bartels – FilmOne Accounts Manager (Nollywood, Empire Entertainment)

Ladun Awobokun – FilmOne Accounts Manager (Warner Bros)

Tomi Ayeni – Legal Officer

Odezi Onyeke – Branch Manager, Surulere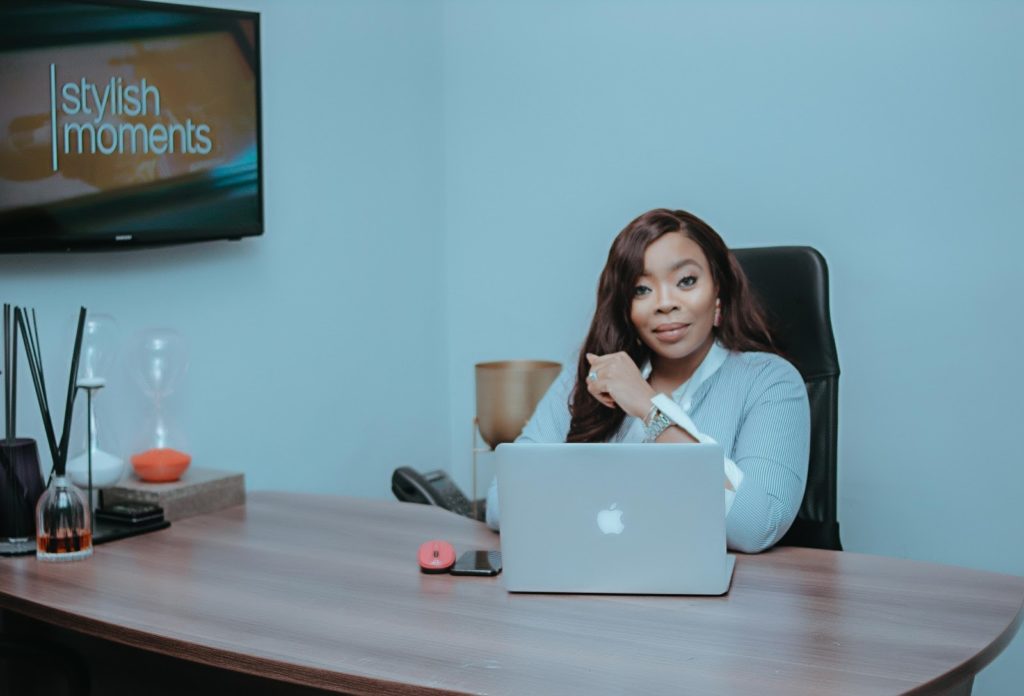 Lolu Desalu, Head of Marketing, A.K.A The Lady of the Manor
Introduce yourself and what you do?
My name is Lolu Desalu, I'm lucky enough to be fantastic at something I love uncontrollably; Advertising & Sponsorships. I strongly believe that Empathy is the key to great marketing.
I serve a team of 17 people within 6 spheres of the Marketing department of Filmhouse Cinemas; the design team, the sales team, digital marketing, brand marketing, the media marketing team and events management.
I'm married to a gentle giant who much like my Father thinks I'm the best thing since sliced bread.
Your background,

How did that very particular background prepare you for your current work
I have worked in the advertising and marketing industry for about 10 years and studied Marketing and PR for my undergrad at the University of Hull; I diverted from Marketing for my MSc in Logistics Engineering but I came right back.  My first job was in Marketing and every job since has been in Marketing.
I've had the privilege of working in some great organisations and with so many Fortune500 brands, with my job at Time Inc. being one of my favourite but nothing has prepared me for my current role like my first job post MSc which was a 6 months unpaid internship and my first job at an advertising agency after moving back to Nigeria about 5 years ago. They were both underpaid roles but I worked above and beyond my job description. I didn't think I had a choice really, I was just starting out and if I wanted to be respected and climb up quickly, I had to apply myself a little more than others. I learnt hard work and I learnt that impossible really is nothing. Two mantras I live by at Filmhouse.
What are the key strategies in your role in pushing the Filmhouse Brand
Being deliberate about positioning and how the brand is perceived. This seemingly small thing is a big success factor in all 6 areas of my role.
Was there any specific training you needed in your line of work
Maybe not training but Film business education. It's a wide subject matter, three years in and I'm still learning,
What is it like being a female in your industry?
A lot of people assume it's hard but I think it is what I make it and it is what I say it will be, when I wake up every day. I feel quite blessed to be taken seriously and to be trusted to do my job adequately. Although, I have had men tell me in external meetings that they're surprised I'm not a mean person because apparently it's tough for women and they expect us to be a little bit more mean. It's important that we stop pushing the narrative that it's harder for women to be taken more seriously. It is causing women to automatically be defensive when there's no need to be a lot of the time.
Do you feel the need to work extra hard to prove yourself as a woman in this male dominated industry
I used to feel the need to work extra hard to prove myself but it's a trap. Once people realise you're trying to prove yourself, you automatically become more susceptible to being manipulated. Now, I just work extra hard to achieve my goals
How do you manage your day?

My notepads, I write everything down.

I have surrounded myself around enthusiastic, passionate and goal oriented people and that helps to keep me motivated even when I don't feel great

A lot of water on days when I haven't had enough rest. Coffee has a diverse effect

I avoid dairy during the day

I take 5 minute breaks to read inc.com, WSJ, Variety and forbes. It's perfect for a little relaxation, rejuvenation and motivation

I say 30 sec prayers about the slightest things that disturb me
You have built one of the biggest brands, Filmhouse is an everyday part of our lives, how have you managed to be consistent.
To an extent, consistency forms a major part of my Job description as it is an easy metric for performance to be measured by. However with in depth research we are able to guide our strategy. Determining who we are trying to reach dictates how we actually reach them.
We are constantly driven by the feeling guests take away with each experience and this starts with the way Filmhouse Cinemas is positioned in your mind, before you even step in to any of our sites.
What is the most interesting part of your work?
Working closely in partnership with some of the biggest and best companies in the world and brainstorming with my amazing team members. If you've seen marketing teams in films/sitcoms during their brainstorm sessions, that is just a tip of an iceberg in comparison to ours. It's seriously one of the best parts of my week.
How does your work impact society at large?
We're in the business of creating stars. We're substantially adding to Nigeria's gdp. I think and hope that we're showing school leavers that the business of film is serious business and that opportunities abound.
What do you do if you find yourself stuck in a rut creatively?
I talk to other people from different industries and mine and I research new innovations in film or in marketing. Sometimes, rest helps. When I feel extremely mentally exhausted, I know it's time for a little break.
How does Filmhouse make working easier?
Filmhouse is one of the most understanding and forward thinking companies I have come across in Nigeria. My managing directors have allowed me to be myself professionally and explore (with reason). They support and get behind my ideas 100%, The Film Gala being one example out of many. I couldn't ask for better.
What's the working environment like working at Filmhouse, and is there a girl squad and culture
Absolutely a girl culture, maybe not a squad, I think without knowing it, we've made it a point to encourage and look out for each other. The men often joke that we're feminists. We compliment each other, we recommend each other and we help each other. We also bicker and fight like actual friends but at the end of the day, as far as work is concerned, we have each other.
What advice would you give your younger self?
Focus, believe in yourself, block the noise, be a little more quiet and listen more, and most of all, it is good to be kind no matter what.  
What advice would you give to females attempting to start out in your industry

?
Be bold, learn the ropes, learn the art, learn how to fail and lastly, be kind. Your kindness and charm takes nothing away from how strong you are.
Name – Ladun Awobokun
Job title – Co-Head, Theatrical Distribution; a.k.a. "The Numbers Plug"
Introduce yourself and what you do?
In summary; Child of God, proud Nigerian, colleague to the best, trusted friend of many, daughter of two, wife to one, boli (roasted plantain) lover, and a huge movie enthusiast.
During the day and most nights I am part of a vibrant team committed to managing the theatrical distribution arm of Filmone, West Africa's largest movie distributor;  the exclusive licensee for Warner Bros (WB) and 20th Century Fox titles in Nigeria, Ghana and Liberia.
I love my job and humbled to be a part of what we all know today as Nigeria's unique growth story.
Background
Between 2005 and 2011, majority of my time was spent obtaining a degree in Accounting, a Masters in Information Systems & Business Analysis, and a professional accounting certification (ACCA). Prior to joining Filmone, I set up a small  business selling lipsticks to women in Nigeria's busiest city; Lagos, worked for an advertising agency partnering with Nigerian corporates, and then joined the risk management team of one of Nigeria's most iconic banks, as a market risk manager.
My experience as a female entrepreneur, banker and now a movie distributor, forms the bedrock of what makes me excited about the future and my commitment and ability to contribute to the current and next generation of business leadership in Nigeria.
What are the key strategies in your role in pushing the Filmhouse Brand
One of the key focus areas in my role, is empowerment and mentorship. The Filmhouse Group is known for its people. Without people, there is no brand. In addition, critical to my role is managing and growing our existing relationship with industry stakeholders; in particular, our licensors Warner Bros & Fox. The opportunity of partnering with these parties on such a broad scale, provides much value exposure to the brand, and in turn strengthens our offering and ensures a service that is based on trust, reliability and excellence.
What is it like being a female in your industry? Need to work extra hard to prove self?
Whilst I acknowledge that there is room for improvement, it is refreshing to be a woman in the entertainment space at this time, as women are making large strides in the space, as compared with some twenty years ago, when critical functions within the movie value chain were dominated by male talent. More so, international organizations are paying attention to a number of unprecedented achievements by women in the entertainment and media space.
Do we have to work extra hard to prove ourselves? Absolutely! This is because hardwork translates to excellence and this is true irrespective of the gender. That said, I do feel like as women in an evolving industry, there's a need to demonstrate extra commitment and tenacity for set deliverables, in order to debunk stereotypical views.
How do you manage your day?
Two things; a positive vibe and a to-do list. The simplest but by far the most effective tool for managing my day is a good ol' TO-DO LIST! It's the first thing I do when I get to work; although I honestly start from the night before, using the trusty Notes application on my cell. There are so many moving parts in distribution, as well as so many meetings both internal and external that if some processes  aren't noted, they could easily be forgotten, only to ultimately become a bottleneck to one of the processes. More so, there's something about writing things down – they tend to stick such that you remember even without referring to the list.
Can you talk a little bit about some the specific challenges you encounter?
The most challenging factor in this industry is the non-availability and access to data, needed to provide bespoke services to customers. Our line of business relies heavily on understanding consumer behaviour, be it in terms of what sort of movie would the majority of cinema-goers favour or how best to communicate effectively to set target audience. Thankfully, with the advent of the Cinemas Exhibitors Association of Nigeria (CEAN) & Theatrical Distributors Association of Nigeria (TDAN) – both of which the management of Filmhouse group are active members, there is an opportunity and a growing level of structure in the industry, and major advancements, towards collating and mining much needed data.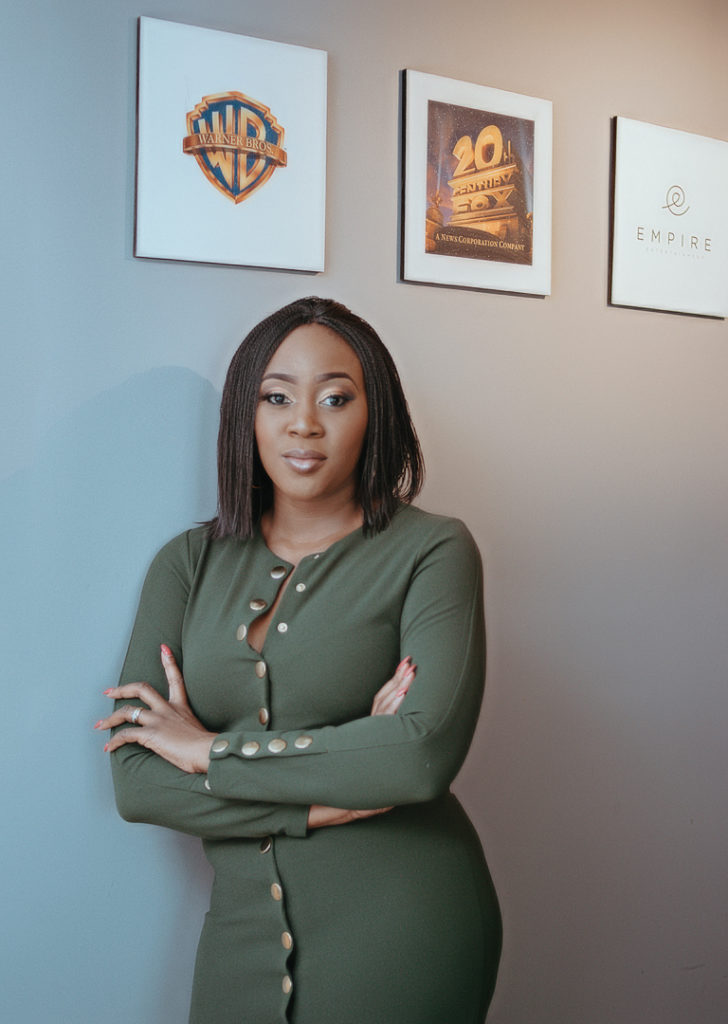 You have built one of the biggest brands, Filmhouse is an everyday part of our lives, how have you managed to be consistent.
First class leadership team and commitment, which then flows down across every tier within the overall team. This is coupled with a to-do culture with an entrepreneurial spirit has had a multiplier effect across all levels within the team. There is a hunger that is palpable in every single department company-wide; and this consistently births creativity across bounds.
We have what is called a 'Filmhouse DNA' which ultimately informs our employee pool, some of which include; Passion, Creativity  & Entrepreneurship. We as a group, have an understanding that we are not even close to where we want to be as a movement, but the harmonious picture we have of where we're ultimately aiming for is the driver of said consistency.
What is the most interesting part of your work?
Being part of a winning team, and the opportunity to play a significant role across the distribution value chain, is quite exhilarating. Essentially you go through the entire process in getting a title released, you take the learnings, celebrate the successes and get to do it all over again. It also doesn't hurt to meet those favourite celebs now and again.
How does your work impact society at large?
The Entertainment sector presently contributes about 10% to Nigeria's GDP, and my personal sentiments are that it can do more, particularly in terms of job creation and growing the entrepreneurial mindset in this economy. This has been echoed by the Federal Government of Nigeria, which through its Economic Recovery and Growth Plan(ERGP)  postulated that the entertainment and creative industry will contribute to the economy at least $1 billion by the end of 2020.
What do you do if you find yourself stuck in a rut creatively?
I typically will take a break in the hopes of having conversations that ends up inspiring me to fill the gaps. Most times, the  conversations are unrelated to the matter at hand, but they end up stirring up some progress in achieving set objectives.
What advice would you give your younger self?
Girlll! You're a valuable warrior and you should know your worth! Enjoy every waking moment, take those risks; your courage should be your currency and for sure, the stars ultimately will align.
What advice would you give to female's attempting to start out in your industry?
We're shifting a mindset, and that, no matter how you think about it, is revolutionary. However, that is our super power – the fact that we as women, can actually work ten times harder, twenty times smarter, and multi-task through it all, in sky-high heels. It doesn't matter what industry you want to work in or how many caps you want to wear. You can do it all.
Name- MIMI BARTELS
Job title- HEAD OF ACCOUNTS, NOLLYWOOD AND INDEPENDENT FILMS
A.K.A- MAMA NOLLYWOOD/NOLLYWOOD JAGBAN/PITBULL
My name is Mimi Bartels, I am a wife, mother and just happen to be the Head of Accounts, Nollywood and Independent Films at FilmOne Distribution and Production.
Someone asked me once why I identify as a wife first- I said it is because it is work! Lol ok no seriously, it is because of my husband's support that I have achieved so much and because of him (and God of course) we have a beautiful 8 month old, Tyler.
Most people see me and don't know I handle a N1 billion generating account or handled 70-90% of Nollywood's most successful films of 2016-2018 and such films like- Wedding Party 1/2, Chief Daddy, Merry Men, King of Boys– all these films were under my account and my job to make sure we hit those targets.
My job is really not about the glam, do I meet amazing Celebrities? Yes. Do I go to premieres, yes but the amount of work that goes behind the business of film is NOT glamorous at all. The women I have worked with in film have not always been red carpet ready, there are times we are video chatting, no make-up or meeting in our flat shoes/bathroom slippers even, not even taken a shower lol just to make sure you the public are entertained and most especially our client's baby achieves the best it can at the box office.
Most people feel we (FilmOne) tend to only push comedic films but we truly push content that make a difference. A film can save you from traffic or make you smile or make you feel less alone, it can give you that crush you never knew you wanted, it can make you sad, move you- we are the ones behind the scene making sure that content gets to you when you want and importantly, need it. We work to create memories you didn't even know we did- we give you that movie that you had your first kiss to, that movie you and your girls had the best night with, that movie that changed your life. This is our job in film. Filmone is not just an Independent distributor of top end releases, we also co-produce indigenous content and serve as a platform for International Indie Content to thrive within our demographics as well as Internationally (Example, The Wedding Party 2 was shown in 23 countries). The Independent films we work on have now brought partnerships with the French, even recently South Africa and maybe in a few months Bollywood- we try to expand the world of film to not only Nigeria but other continents to majorly entertain and most importantly bring about unity; all through the power of film.
My life wasn't always about film. I was a 16yr old girl who lost her Father, murder sadly, who was then moved to the UK to study. My siblings and I all went abroad and we left Lagos for over a decade. I majored in Business Admin majoring in Economics and Finance in Liverpool John Moores University. I then came back home because honestly I was tired of the UK and did my NYSC in Oceanic bank. I was so sure I wanted to be a banker, I had my 5 year goals figured out but then I thought this isn't what I was meant for. I then went into Alternative Investments, still wasn't happy. I became a writer for Leadership and a Relationship blogger. I worked on my first film, INALE, as a Marketing/PR person with my then Producer, one of the most amazing women who really taught me a lot- 'your time is money' will always resonate with me. I then met Kene Okwuosa who I would have never thought would become my boss (I'm lying, I was legit hoping he would utter those magic words- "Mimi let us work together" but he was playing hard to get, I knew our film paths would cross eventually) he then asked if I helped with the PR/Marketing of his then film WHEN LOVE HAPPENS in Abuja (and that's how I then e-met Moses via email)- that was when I knew THIS is what I was made for- film. Took me years to get here (FilmOne) though, I then worked PR/Marketing with my bud Douglas Jekan then worked in New Media for the National Broadcasting Commission. I was living in Abuja all this time and my boyfriend (who is now my husband) moved to Lagos and so I followed (see why I call myself Wife first, because of him I moved) and worked in Spinlet before coming to FilmOne I had to start from the bottom. Professionally, I was accomplished but the business of film? I had to prove myself, not just as a woman but as a wife, as a mother and starting out as an Assistant, humbling myself and 2 years later as a Head- I thank God.
I usually do not like being in the spotlight, lol they all know I don't but I tell my story so other women out there will know it's possible. Make that effort to find a mentor that has made a difference to you. She doesn't have to be Oby Ezekwesili/Michelle Obama, she can be someone in your office, school, and church- just know you are never alone.
Do I feel I have to work harder as a woman in this industry? I don't feel- I know I have to. I am not allowed to feel so to speak, because every emotion will be tied to "she is a woman", "you know how women are". I remember my first job in the bank, my then soon-to-be boss was told I had been hired and would like to work in Treasury, his reply I will never forget was 'she is too pretty, we don't need pretty, and we need someone hardworking'. I genuinely couldn't fathom what my looks had to do with my work. And to be honest as I type this, I think it made me downplay myself, wear baggier clothes, no make-up, just so I am seen for my work and not my supposed beauty (which I did not see as well).
This job has taught me to be humble, to be diplomatic, to be fierce, to be honest and most importantly to be me. I have the best and most supportive Line managers and the best team- I truly am blessed.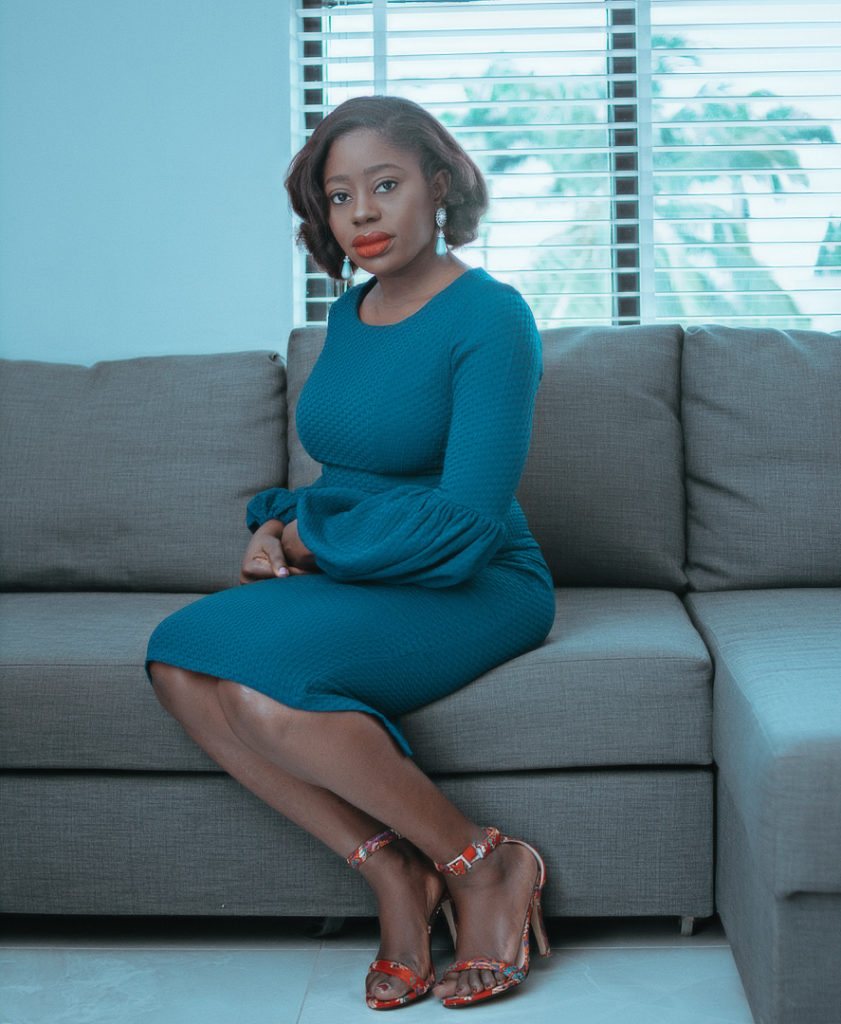 Name: Mrs Ozioma Sammie-Okposo,
Job title: HR Manager,
A.K.A: HR
Introduce yourself and what you do?
Ans: My name is Mrs Ozioma Sammie-Okposo, I am the HR manager at Filmhouse Limited.
Your background,

How did that very particular background prepare you for your

current work.
Ans: oh wow! Where do I start from that you don't look at me funny, so I bagged a degree in psychology and another degree in Human Resources also did my masters program in Human Resource. I would say these are the best courses to combine because it gives so much depth and understanding, it helps you analyse the thought process, view it from all angles, calm situation and most importantly gives you a upper hand if I say so myself. This has further helped me effectively and efficiently in my current position in terms of people management, strategizing, ensuring labour law compliance because you sure don't want issues with the government, learning and development etc. for instance we have had situations arise where I had to put my psychology knowledge to practical use, in terms of deal with guest concerns or that of the team members (staff).
What are the key strategies in your role in pushing the Filmhouse Brand? Ans: we cannot talk about strategy without delving into the Filmhouse Limited values which are; Trust, Passion, Ownership and Innovation, these are the guiding principle that has helped my department in shaping the Filmhouse limited and pushing the brand. Our key strategy are in:
Ensuring labour law compliance
Strategic hiring and retention; as at January 2019 we had 97% retention rate. As at 2018 we had about 264 male employees and 193 female employee, if you are looking at the work force below the age of 25 years we had a total of 99 (male 39 and female: 60).
Employee training and development which is done cross all board
Pacesetter environment and the best content provider attitude
Innovator as we currently have a divers and unique workforce and fully customer focused organization.
Become the best employer brand
Strong communication and engaged employees
Was there any specific training you needed in your line of work
Ans: oh yes, there was specific training I needed in my line of work, you know there is this saying that unless you experience or go through the same path as someone you can't really say you have worked in their shoe or felt their pain. I worked at Odeon as a team member that in itself is a training because it prepared me for all sorts, I experienced everything from the shift jobs, to hustling for customers in terms of looking for who has not been served to make sure they were attended to and meet my KPI for the day, because we each had a target we were expected to meet at each shift; reduce guest concerns or handle delicate/difficult guest. Oh men I had an instance where a guest requested for something then changed her mind and was

trying to put the blame on me and you must know that in business a customer is always right, as you will want to do everything in your position to make that customer(guest) a loyal customer who will keep on coming back to us. In that situation I had to put to use my psychology degree and horned human resource skills to use. I persuaded and changed their method of thinking it was not easy oh or is it the on that the guest is undecided about what he or she want and you know there is a time frame to attend to each guest and still attend to the guest properly and not leave other guest on the queue for so long.
What is it like being a female in your industry?
Ans: it has been an interesting one I must say, because it is always fun to handle situations people deem you not fit to resolve and boom they see you have settled it in a minute, it is really interesting because it makes you push yourself even more; I have worked in this industry for eight years and it has been very incredible, I learn on a daily base and sought out ways to learn more because in this dynamic world we live in continues to evolving and you must continue to stay relevant and productive. In essence it has been challenging and a learning curve for me, broaden my horizon and thought process and the motivation that you can achieve all things is forever there to push you.
Do you feel you need to work extra hard to proof yourself as a woman in this male dominated industry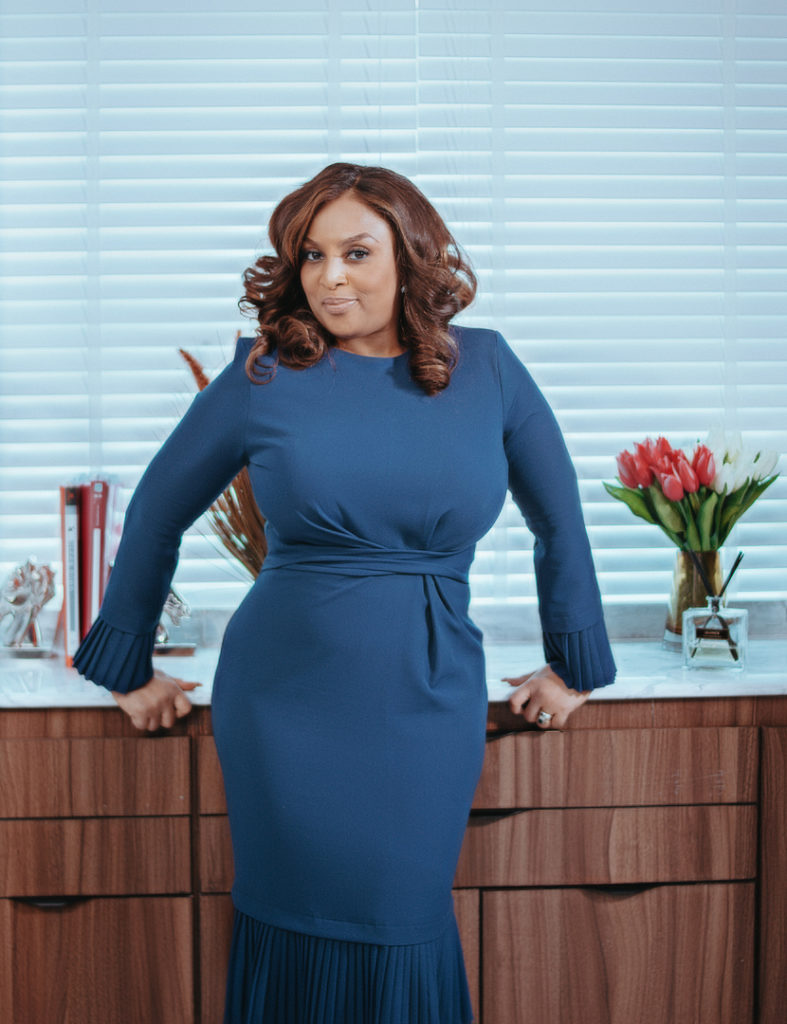 Ans: Not necessarily, when I first started oh yes! Because I was trying to prove a point, I could make it, I could do even better and but must importantly make myself proud was the goal that I was not a waste of space, time and resources. I had a lot riding on me at that time and I had to work hand so it wasn't like I was handed things but instead I worked hard for what I got and achieved. For now I think I have accomplished some things and now it's not to prove only to men per say but now we have the younger generation coming out with innovative ideas and skills that could rival anyone hence the reason I said not necessarily men but now am looking out for the younger generation who I could learn a thing or two from and they also could learn from my years of experience.
How do you manage your day?
Ans: I have a journal that I use to make a to do list every single day and I also work with an efficient and dedicated team in which I assign task to get our goal for the day accomplished. As no man is an island and would need to work with a team to achieve a common goal. I have an awesome team that even go the extra mile to accomplish their task at an efficient and effective way.
Can you talk a little bit about some the specific challenges you
Ans: As we grow as a business expanding across the country, the challenge to keep in touch with all the branches, dealing with almost 500 employees across the country and also juggling between home, family, lagos traffic and lastma…
You have built one of the biggest brands, Filmhouse is an everyday part of our lives, how have you managed to be consistent.
Ans: Thank you so much for recognizing Filmhouse Cinemas oh we are trying LOL!! The number one thing that has worked for us which is in alignment with the company vision and mission which are
Great customer service

Good content that continuous to entertain with innovation



Ambience

People

What is the most interesting part of your work?
Ans: Hmm there are so many but I guess one unique one would be the team that makes up Filmhouse interacting with them on a daily basis across all our site resolving issues.
How does your work impact society at large?
Ans: My work does have a rippling effect because we help create jobs and reduce unemployment in the society as we have sites in Lagos, Akure, Dugbe, Samonda, Benin, Port-Harcourt and Kano also our dealing across site helps with the sites in dealing with guest and giving good guest service and we are also driven by the need to continue discovering new and innovative ways of creating inspiring experiences, delivering world-class service and bringing the magic of cinema to life. This is a culture we are working on as people go to our cinemas to relax and let loose
What do you do if you find yourself stuck in a rut creatively?
Ans: oh men! I and my Ipad will be one at this point, you would see me watching undercover boss, judge judy and even paternity court this helps me get fresh ideas; the cases that the deal with it helps intellectually and creatively.
How does Filmhouse make working easier ?
Ans: We do that by creating a conducive working environment that is not rigid and gives room for everyone to contribute, we have a culture that allow you free access to managers and directors, if you can't see them you have access to their emails and can forward your suggestion which they are sure to reply.
What's the working environment like working at Filmhouse, and is there a girl squad and culture
Ans: It is fantastic to work at Filmhouse where the entertainment never ends, it is full of dynamic and innovative staff that are always fun to be around and push you to think fast always.
What advice would you give your younger self?
Ans: Keep doing what you are doing, you are on the right track however get some skills in sewing( to avoid all these tailor grammar because ehn I have been disappointed countless times) and eat less carbs because I want to be a baby girl forever lol.
What advice would you give to female's attempting to start out in your industry

?
Ans: Work hard and work on yourself for yourself always
TOLU SENBORE- Branch manager at Filmhouse Cinemas, Lekki  aka RAMONDA/MAMA BEAR or anything cooler that represents a kind leader ☺
I am Tolu Senbore,  a passionate administrator and Branch Manager at Filmhouse Cinemas Lekki. I am responsible for overseeing all operational and personnel matters and also developing business strategies , maximising productivity and ensuring that sales targets are met. I have been in the industry for over 5 years and have been privileged to have worked in five out of the nine branches of the company.
I started out my career in guest services at Impulse Craft Enterprises, a tourism outfit in Lagos in 2007 and also worked in food production at SCNL Lagos for about two years as an administrator working with very notable restaurant and hospitality brands and airlines, . I ventured into the cinema industry shortly after youth service in 2012,  my background at my previous engagements pretty much eased me into my new role however this was bigger and was with Filmhouse Cinemas in Ibadan as a cinema manager. The knowledge of dealing with notable brand and people and conformity with high operational standards came in really handy when I got my new job.
As a business manager at Filmhouse Cinemas, my main strategies border around being commercially aware of the business, constantly learning and relearning when necessary, investing in the talents that support and help drive business at my business location and ensuring the workplace is enabling for each of them to perform maximally.
There was not really any specific training required however vital knowledge and specific skills are required. The cinema business requires an individual who is self confident, very knowledgeable and business oriented; an ability to work with a wide variety of people is also an added advantage. When I joined, I was able to settle in quickly with the help of my business manager and in-house trainings and manuals designed for new recruits.
I honestly have never payed attention to "being female" that is how cool working at Filmhouse is. The culture is very inclusive and enabling with more focus on personal development and efficiency more than gender. I think we even bully the men because we can. Being a female in this industry actually makes me really proud especially when we look at how the cinema/ film business is largely dominated by men. Gone are the days when you mention about ten male stakeholders in the film business before you manage to hear a female name. Now I can effortlessly mention several notable female doing amazing and leaving their marks in this industry. Mo Abudu, Kemi Adetiba, Omoni Oboli, Joke Silva, Shaffy Bello, Dakore Egbuson, Lala Akindoju, Somkele Iyamah, Toyin Abraham, Adesuwa Etomi-Wellington.
There are days where I have met really difficult guests and clients who clearly expect the manager should be a man, thankfully I have what it takes to change their minds.
Managing my day is such a task especially in a demanding sector like ours. I would not say I completely have it all mapped out but I endeavour to write down tasks and to do lists in order of priority and actively delegate to enable me focus on set goals. I also try to rest as much as I can.
There's the challenge of micromanaging where it's a little difficult taking myself out of the day-to-day activities and fully taking on supervisory responsibilities.  This has its advantages but largely leaves important tasks unattended to and limits my strategic prowess. There also used to be the challenge of not getting accurate data that informs you of how well the business is performing in comparison to other competitors.
Aligning with the company vision and basically taking ownership of the business I am responsible for has been a contributing factor to maintaining consistency. Also I constantly ask "What would this cost the business?''  this helps me take decisions that are only advantageous to the brand and enhancing for our brand integrity.
There are several interesting parts of the job, seeing team members who knew next to nothing become forces that constantly drive the business, the limitless access to film, the events, glitz and glamour, fun colleagues etc
I don't think the reason I need to work harder in the industry is based on my gender. It's not even a criteria for me. I only want to work harder because there is a relevance that my person and role as a business manager requires and must communicate and it is one of the ways I appraise myself.
I react to being stuck in several ways. I used to beat myself up and constantly doubt my competence but I have managed to explore the options of asking for help from my superiors, (it is amazing how Kene Okwuosa and Moses Babatope take time to teach and empower their talents), friends and colleagues, sometimes I rest it out and other days I just leave it alone and reset.
I am fortunate to be working with great individuals and leaders who are not just task masters, they do the work! Managing such a huge brand comes with really high expectations and responsibilities too. I have enjoyed freedom to express myself. This has fostered great individuality and a higher sense of ownership and responsibility. I have enjoyed an enabling work environment at Filmhouse Cinemas and the good thing is it's only just getting started.  I'd like to believe there are squads and yes a strong workplace culture. We work hard and play hard at Filmhouse.
Hmm to my younger self, Live your best life and know that the only limitation or motivation is YOU.
To females who hope to start a career in the cinema industry, Behind the lights, cameras, glitz and glam lies HARD WORK! Be open to all the opportunities and do not be afraid to ask for help.
NAME – JOB TITLE – AKA
Tomilola Bukola Ayeni – Legal Officer – Annalise Keating
Introduce yourself and what you do?
I am Tomilola Bukola Ayeni, I am a member of the legal department of The Filmhouse Limited. I deal with all the legal documentation, the registration of the company and ensuring the company is up to date with all the legal fees and governmental regulations. My days are filled with a lot of paper pushing and filing. My hobbies include watching movies, travelling to new places and listening to music, I love horror movies and watching drama because it makes me cry (weird I know), I think I am one of the few adults that still watches cartoon network. My core value is integrity, my image and good reputation is very important to me. I believe I represent not just myself, I represent women as well as the home I come from.
Tell us about your background, how did that particular background prepare you for your current work?
During my university day's some of the courses I studied while acquiring my LLM degree were Intellectual property and corporate law which gave me a lot of theoretical and practical knowledge about my role now as a legal officer at The Filmhouse.
From my family background, I was raised in an environment where being articulate and meticulous was the order of the day and I had to learn at a very young age to be responsible, accountable, coordinated and sensitive of people's time and space, more so, being the third child didn't help either.
What are the key strategies in your role in pushing the Filmhouse brand?
I have to always be responsible for the work load I am given as I represent the brand therefore in my day to day dealings with people I try to put my best face forward. I am responsible for strategic partnerships by making them secure with legal backing, which essentially bolsters our credibility within the ecosystem. I also try my best to be up to date with the laws and its requirements so that Filmhouse won't be caught with its pants down.
Was there any specific training you needed in your line of work?
While in Law school, I took courses in intellectual property and corporate law which really gave me a lot of important knowledge on my role as a legal officer in the corporate world. Also, while growing up I learnt by example from my mum on how to multi-task. My mum could cook four different types of soups, help with our assignments, focus on her business and cradle a baby at the same time. She was a wonder woman. My mum was woman in the kitchen, woman in the family and woman in the office. She was woman and she was unapologetic about it, therefore I try to model my life in her image of womanhood.
What is it like being a female in your industry?
Being a female in my industry is quite a drive because I represent the brand of  woman and as a woman you just have to represent. As at 2018, majority of the first class students that graduated from law school were women. Women have made a great impact in the field of law, this drives me to constantly want to also make my mark and have my own golden goose in this field. In the company, I am not constantly defined by my gender, both male and female are given mutual respect and every ones opinion is regarded as being important. I really admire the leading women in the company because they lead with so much poise and charisma.
Do you feel you need to work extra hard to prove yourself as a woman in this male dominated company

?
As a woman in the society we live in, if a man gives 10, society demands that a woman gives 70, sometimes 100. As a woman, we are programmed to work twice as hard, luckily for us nature as blessed us with the ability to multi-task. As a woman, you are defined by the various roles you bare, such as being a mother, being a wife and being a homemaker, this comes with a lot of pressure to meet up to society's standard. There is pressure coming from all sides to be the best you can be, both at home and in the corporate world, this is why women should celebrate themselves and society should also celebrate them as well. "Pop that champagne girl, you deserve it".
How do you manage your day?
I organize my day a day before, and I try my possible best not to have an overlap of my duties for the day. I try as much as possible to get things done as quickly and as efficiently as possible. I also have an itinerary of my to-dos so I never forget anything.
Can you talk a little about the challenges you face?
The only challenge I face is to be better than I was yesterday, to deliver beyond my expectation and the norm. I always push myself beyond my comfort zone, and try to bring something new to the table. Another challenge I face is balancing my social life and work life as I spend about 70% of my week in the office, there is not as much time to turn up, but this is a challenge I welcome, lol.
You have built one of the biggest brands, Filmhouse is an everyday part of our lives, how have you managed to be consistent?
Filmhouse has many brilliant minds that constantly brain storm on ways to be better. We constantly think of ways to deliver beyond the norm, and take into consideration customer feedback, we all work has a team with a common goal which is to be the best in our field.
Filmhouse is a brand that offers more than a viewing experience, Filmhouse offers a way of life, culture and a medium to escape from the realities of life. What is life without entertainment, to be honest.
What is the most interesting part of your work?
Every day I am faced with new set of challenges I think I cannot overcome, but when members of my team push me to act on those things, and I eventually overcome them it gives me an abundant sense of accomplishment which is so fantastic. The free tickets to shows and movies do not hurt either LOL.
How does your work impact society at large?
What is life without entertainment? Filmhouse cinema provides a medium of escape, of laughter, of joy and inspiration. It is a culture and it in fact has an impact on the society, for instance, when you see a movie that resonates with society, it affects slangs, the way people dress even the way people think changes, it also teaches life lessons, and it can even inspire a revolution of change in the heart of countless people.
What do you do if you find yourself stuck in a rut creatively?
It's strange but if I find myself in a rut, I just take a break, eat Amala, watch a movie or two and take a long nap. If that doesn't work I just speak with my friends and they would share their ideas with me and if that doesn't work I'll just speak with my family members and that never fails me.
How does Filmhouse make working easier?
Filmhouse makes working easier by providing an environment that makes you want to be a better version of yourself, the environment makes you want to be the best you can possibly be. The head of the legal Department, Mr Anthony Okwuosa is a wonderful mentor and a very brilliant man and the Group legal counsel Tayo Fashesin always pushes me to be better and to stand on my own two feet.
What's the working environment like working at Filmhouse, and is there a girl squad and culture?
Working in Filmhouse/Filmone is a dream come true for me, I would have never in a million years seen myself here, but I would not change it for the world. I don't have a girl squad, but I hope to have one soon. Lol.
I can say the culture in Filmhouse/Filmone is one of community and growth, it is also a place you know if you are planted in you would grow.
What advice will you give your younger self?
Be focused, don't worry broken hearts would heal and the sun would rise tomorrow, chin up and stop eating so much chocolate, losing weight is not easy. Every day is one step closer to living that dream.
What advice would you give to female's attempting to start out in your industry?
It's a wonderful industry to be in, there is room to grow, stand out and to make your mark.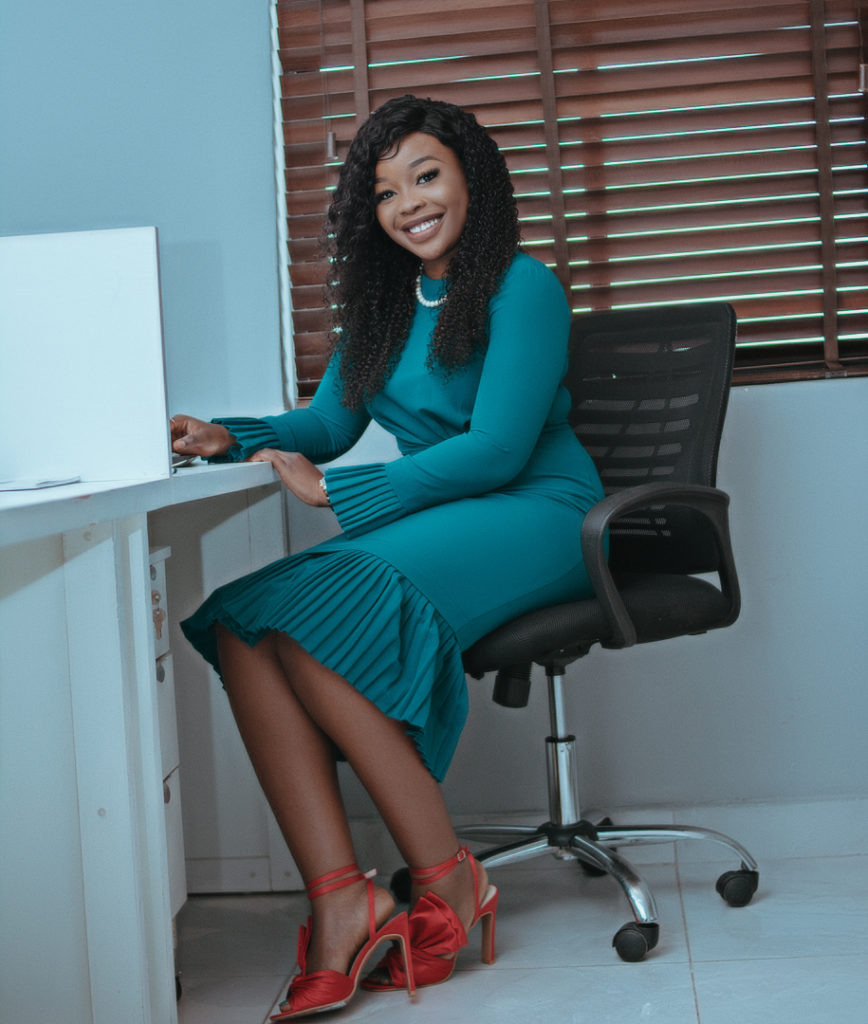 Osho Vivian Olajumoke, Branch Manager, Miss Vee!
Introduce yourself and what you do?
My name is Vivian Osho, I'm 26 years old, I have a BSC in psychology and MBA in Marketing from Obafemi Awolowo University Ife and I am the Business manager for Filmhouse cinemas Akure.
Your background,

How did that very particular background prepare you for your

current work

I have previous experiences in sales, client services and marketing. I started early as a sales canvasser for multinational brands at the age of 16 during long ASUU strikes in my Uni days to landing my first real job as a client service executive in an experiential marketing agency and designing multiple BTC sales and marketing campaigns for major brands. I would say this experiences has prepared me for the work I do now which involves managing the day to day operations of the cinema, maintaining high level of motivation for my team, managing and driving the business to achieve set targets and as well maintaining high standards of customer service delivery.
What are the key strategies in your role in pushing the Filmhouse Brand

I'm into core operations in one of our biggest sites and basically the first line of contact with the customers, the key strategies includes upholding our company's values, delivery high standard of customer service, creating "Filmhouse memorable experiences" In the minds of our customers thereby garnering customer loyalty and influencing repeated visits.
Was there any specific training you needed in your line of work

Asides from business management and people management skills, a good knowledge of the core business we are into which is Film is of utmost importance which involves staying up to date with the market trends in film and entertainment industry.
What is it like being a female in your industry?

I really do not think much about my femininity but more of the value I add to the business which supersedes gender.
Do you feel you need to work extra hard to proof yourself as a woman in this male dominated industry

Sincerely no! I do believe its a factor of one's effectiveness and efficiency on the job, how good at what you do and the value of what you bring to the table.
How do you manage your day?

Well I'm a single lady, so it's an easy routine. I wake up early, draw up a to-do list, and prioritize the most important tasks for the day. In the course of the day once new tasks arise (which could include a girls night out) it will be included on the to-do list ranked in level of importance with deadlines for deliverables.
You have built one of the biggest brands, Filmhouse is an everyday part of our lives, how have you managed to be consistent.

The company vision statement in aspiring to lead the market drives me to give my best and also drive my team in giving their best.
What is the most interesting part of your work?
My team, Meeting new people, having to serve my guests and then the delight I see on their faces after an entertaining experience gives me so much joy!
How does your work impact society at large?
Filmhouse has helped in building a Sense of community for movie lovers by putting smiles on faces of movie lovers and cinema goers and how the skills of being a business manager and a young lady leading a team inspires those around me to aim for greatness.
What do you do if you find yourself stuck in a rut creatively?
I usually take time out of my usual schedule, engage in activities to help de-stress and feel more refreshed which could include visiting somewhere new, time out with my friends taking a day trip or spending quality time relaxing. also a reminder and meditation of the big picture keeps my mind refreshed.
How does Filmhouse make working easier ?
The top management has been quite instrumental in providing all necessary supports In achieving set targets, moreso the sense of taking ownership of the business which in real sense is more workload but having the mindset of accountability and ownership in running the business drives me and makes working easier, adventurous and more fun.
What's the working environment like working at Filmhouse, and is there a girl squad and culture
The working environment is quite open which also reflects in our work spaces, effective communication and its more of a teamwork and sportsmanship than a girl squad or culture.
What advice would your give your younger self?
I'd say baby girl dream bigger! You are worthy of big things! love yourself unapologetically all your flaws inclusive, don't be afraid to take risks and the things you worry about now wouldn't matter in few years
What advice would you give to female's attempting to start out in your industry?
Are you passionate about this? If yes build up yourself in every way to prepare for achieving great things and while at this try not to think about being a woman too much but rather try to be the best person you can be and being the best at your job.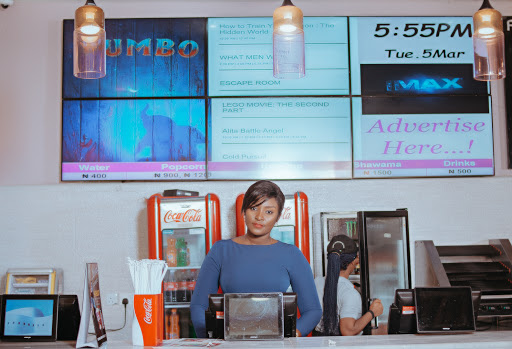 ITOHAN IZUGBOKWE -Sales Lead and Accounts Manager at The Filmhouse Limited A.K.A The Money Girl
Some journeys are incredible.
You start out in one place, believing you have a complete sense of where you're headed, then you end up in another place.
My name is Itohan Izugbokwe, I work as the Sales Lead and Accounts Manager at The Filmhouse Limited. If you ever come by and need someone to point you to my office, just ask for The Money Girl.
It's been 9 years of acceleration, and sharp bends, from starting out in customer service in a mid-size establishment in New York, to coming back to Nigeria and starting off in Oil & Gas. To ICT. To Digital Media. And now, to Filmhouse Cinemas. While paths change, the vehicle that has stayed with me in all this time is Client Relationship skills. Nothing as propelled me throughout my career than the obsessive need to fulfill one purpose; value, Always providing value.
My role at The FilmHouse Ltd is primarily to generate alternative streams of income for the group, forging strong partnerships, all with a goal to build the Filmhouse brand. My formula with partnerships is clear; how can I help our brand partners advertise and generate more leads? It's the question I show up to work to answer every day.
While it's safe to say that I've gotten some professional management training, I believe every task in my career led me to this place. From the sense of appreciation, a client felt when I was in New York, to a client in Digital Media saying, "Itohan can fix it," I believe every opportunity prepared me for this challenge.
Now, it's one thing to thrive in an industry, but it's different ball game to thrive as a woman. I don't know if it's been easy or I'm just the tough and determined one, but my career has been mostly pleasant. Maybe being the daughter of General counts for something here.
But one thing is for sure, there's always been the need to work extra hard to prove yourself as a woman in this male-dominated industry. I mean, I do the work, but sometimes you get reduced to just 'being the pretty face.' Nothing thrills me like shocking them with delivery.
Despite this, Filmhouse cinemas has a strong culture, from top to bottom. For example, its inclusive enough for me to thrive as a working mother, without feeling like I'm losing on one front. Watching my kids grow on one end, and watching my ideas blossom on the work front feels like a win-win. And while this should be a given, I can't help but be grateful for my line managers, my team, and my husband for their support and encouragement. The occasional days off also help a lot when I hit a block.
There's one other field of play–my home. When you have two toddlers, you can't afford to start your day late. It helps to have a strong support system, but I always plan–every single day–mostly with a to-do list, written or mental.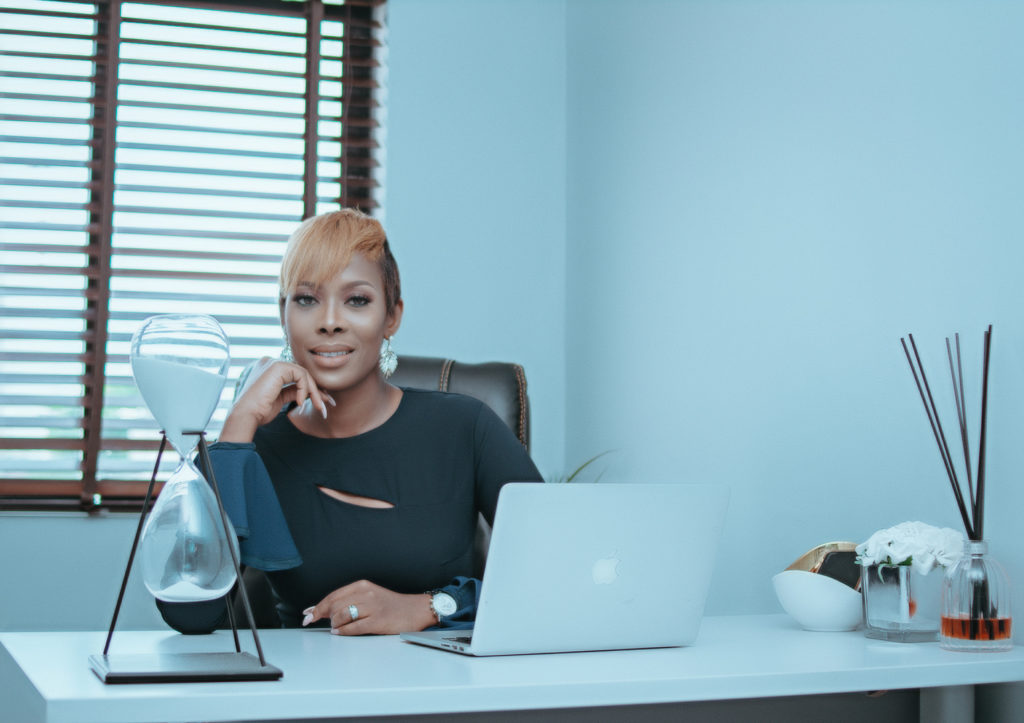 Back to work. I'd be lying if I said every day at work is a walk in the park. There are the clients who you put in work for on a partnership, who then pull the plug last minute. The thing about disappointments is that they are inevitable, and we don't always have control over them. What we'll always have control over is our will to get up and try again.
I'd say I have an 'average day at the office', but when you're building the biggest entertainment distribution brand in West Africa, you have no average days. So you're either sitting through at strategy sessions or planning events.
And why is all of this worth it? It's realising that just showing up to work every day, I'm directly involved in growing Nigeria's film industry, filling millions of Nigerians with pure happiness. And overall feeding the ecosystem to empower all stakeholders in the country.
The work is far from done, but if you ever come looking for someone who's showing up and killing it everyday–doing it for the culture and for the industry–ask for The Money Girl. You'll find me.
ODEZI ONYEKE
Business Manager, Surulere A.K.A L'dy Gaaga
Hello! My name is Odezi Onyeke,  grew up in the midst of boys (which explains a lot about my personalities) My idea of fashion is BOLD- be it hair, clothes, accessories, shoes you name it… as long as it is fashion… I'm never shy. This earned me the nickname "L'dy Gaaga" during my school and NYSC days.
Odezi is the Business Manager for Filmhouse Cinema Surulere and the journey so far has been an interesting one. I would say life itself prepared me for this role. Joining Filmhouse Limited in 2014, I had no idea nor knowledge of the cinema operations; never had any prior experience in this industry before but the drive and willingness to learn was there. I guess I was curious to know what this industry has to offer other than just movies. I remember asking myself if this path was what I really wanted to take as a career. At first I was overwhelmed, there were a lot to take in and the expectations were really high but once I was able to grasp the intricacies' of the industry…I have never looked back.
The key strategy of the cinema industry is to utilize your team, being a Business Manager for the biggest cinema chain in this region, i have come to realize that the team is an integral part in pushing the Filmhouse Brand; in short, the success of the brand lies on the team, not just a team but a Solid Team who are in tune with the Company's vision, mission and values. Coming into the Filmhouse Cinema without any prior experience was quite challenging but with commitment and passion to succeed in whatever I do, I was able to meet up to the task. I received a lot of in-house training on basic cinema operations and did my research as well.
Being a woman in this society can be really tough especially with this present economy where one source of income is not sustainable anymore. For a working class woman (and as a mother), the road is a lot tougher but believe it or not we are built for it. Working in this industry is like having an "Extra Marital Affair"; you have to juggle between two lovers- family and career; both requires apt attention, starving either of the required attention can be catastrophic. Your family needs you, your job needs you, you cannot afford to let either suffer. Finding a balance between these two is the only way you can have a successful career and a blissful home, trust me, you don't want to wake up one day and realize your kids are all grown up without you being part of that experience. Being successful at both front is a priority, the option of failing on either is not available to us.
Women generally are perceived as the weaker vessel thus have to work extra hard to prove not just to the society alone but to herself that ''What a Man Can do, she can do better"…I guess that's why there are more successful leading women than we had several generations ago. Having a game plan is the key to a successful day which in turn results to a successful career. There must be a game plan; (you cannot afford not to have one) a well laid out plan helps achieve your goals and trust me, you need one in this industry. When I tell people I work with Filmhouse Cinemas, they often think it just about selling movie tickets, popcorn and drink. I say to myself how I wish they understand the amount of time, energy, resources, manpower, initiatives and innovations that is put into ensuring its success. One of the most important challenge is keeping our guests happy on a daily basis. We constantly have to push ourselves to deliver better service every time. The task is tough though but yet it helps builds one personal character and team spirit. Having being in this industry for a while now, my patience has gotten to a 100 percent and it's still growing. Also you need to understand your team as well.  You just have to be extremely patient to succeed in this industry.
The only way you can be successful in this line of work is through dedication and passion. I'm very passionate about what I do and this drives me to want to succeed more, also having a very supportive and understanding partner who is tuned with your goals plays a huge role in your success.
One of the most interesting part of this job is meeting new people daily, it is both exciting and challenging and the movies too. I have now become the encyclopedia of movies to families and friends, need an update about movies, I'm your girl.
Filmhouse has created a lot of job opportunities in the society and being the Business Manager for the biggest cinema in Lagos State I have the opportunity to help create a magical experiences that entertains and inspires the society through its ambience and content and I'm very proud of that achievement. The working environment of Filmhouse is flexible, there is room for creativity and innovation of new ideas and initiatives, if the ideas means more value for the brand and more smiles on the faces of guests it will definitely fly. One of the fantastic thing of working with Filmhouse is that there are no good or bad ideas. The flexibility of the organization gives room to work around any idea or initiative to make it solid. The Company sheds no cost in providing the right working tools in terms of expertise, training, manpower, and facilities, welfare and staff remuneration.
Though am still young but to my younger self I would tell her that being different makes you stand out, the only one you have to prove yourself to is Yourself. And to all female out there you've to be patient and keep an open mind.
Stephanie Dan-Okafor
a.k.a The Service Connoisseur or The Guest Whisperer
Stephanie Dan-Okafor is a young woman in her early twenties striving to make a name for herself in the service Industry. Moving back to Nigeria in 2017, she realized that hospitality/service in Nigeria was often times neglected by business owners and so, when she found herself at Filmhouse Cinemas, she knew she could make an impact; she knew she had found her home.
"I will leave my mark, soul, everyone will know, I was here"
I began my career at Filmhouse Cinemas as a Guest Services Executive and over time was promoted to the Guest Services Manager position for Filmhouse Cinemas Lekki. I am now the Branch Manager at the newly opened Filmhouse Cinemas Oniru-Twin Waters, in addition to my role as the Guest Services Manager for Filmhouse Cinemas Lekki.
I obtained my B.A in Public Relations at the State University of New York at Oswego and my MSc in Human Resource Management from the University of Kent. My experiences since then have shaped me into the woman I am today. I always saw myself working P.R for a fashion house; an idea I got from watching endless hours of girl boss, Samantha Jones, in Sex and the City. Like they say, Life has a funny way of proving us wrong. While working towards this "dream", I found myself working several jobs in the service industry. After a couple of years, it finally dawned on me that seeing a guest smile or leave happy, would always turn a horrible day into an amazing one. From that moment, I made sure I worked in a variety of industries to gain a better understanding of exceptional guest service.
Starting off at Filmhouse Cinemas, I had the best support system; in all my years of experience, I'd never seen people genuinely go out of their way to make sure you succeed. When I joined the Filmhouse family, the Guest Services department was non-existent. I worked extremely hard to make our presence felt not only by the major stakeholders- our guests, but also by management and all employees. Senior management regularly called to ensure I was transitioning into my new role properly, I was asked whether I was satisfied with my job so many times that I almost panicked thinking I was giving the wrong answers.
Filmhouse is extremely inclusive and one thing I love is that the organization doesn't discriminate at all, be it based on gender, age, academic qualifications, etc. It is a company driven by strong performance, which pushes me to want to do bigger and better things. In my quest to continuously challenge myself in my roles, I have never felt the need to prove myself, never had to traverse the glass labyrinth like several of my female colleagues in male dominated industries.
I had the amazing opportunity to attend a single sex a.k.a all-girls high school and so, I was only ever exposed to women in leadership positions. It made me realize that women are just as capable, just as hard working, and just as awesome as any man out there; arguably even more awesome than men. So, on the rare occasions when I have a guest size me up and immediately assume that because I am a woman, I am incapable of handling their enquiries or complaints, I believe it is my duty as a woman, especially a young black woman, to educate them about their misconceptions and prejudices.
Filmhouse is such a dynamic company so there is always room for growth and career progression. We have a very attentive management team and they value open communication channels. Working at two of our cinema sites, I cannot count the number of times our Group MD, Mr Kene Okwuosa, and our Group ED, Mr Moses Babatope, visit the cinemas and engage the staff. I have never worked at a company where management values every single member of the team and where they take the time out from their busy schedules to come in for meetings with the team where they can voice their concerns or opinions. I believe this is what makes Filmhouse Cinemas different, this is what makes us who we are, this is how we all understand our worth and the impact of our work towards the bigger picture.
If I could say anything to my younger self, I would tell her to stop tracking the A's. She should focus on finding ways to improve herself so as to gain competitive advantage. She should focus on loving herself and she should understand that it might seem to be only a man's world, but it would be nothing without a woman or a girl. Thank you Filmhouse Cinemas for giving me the opportunity to be a movie star!