Style or Design The Look Of The Night and Stand the Chance To Win N500,000 From Filmhouse Cinemas At Ocean's 8 Movie Premiere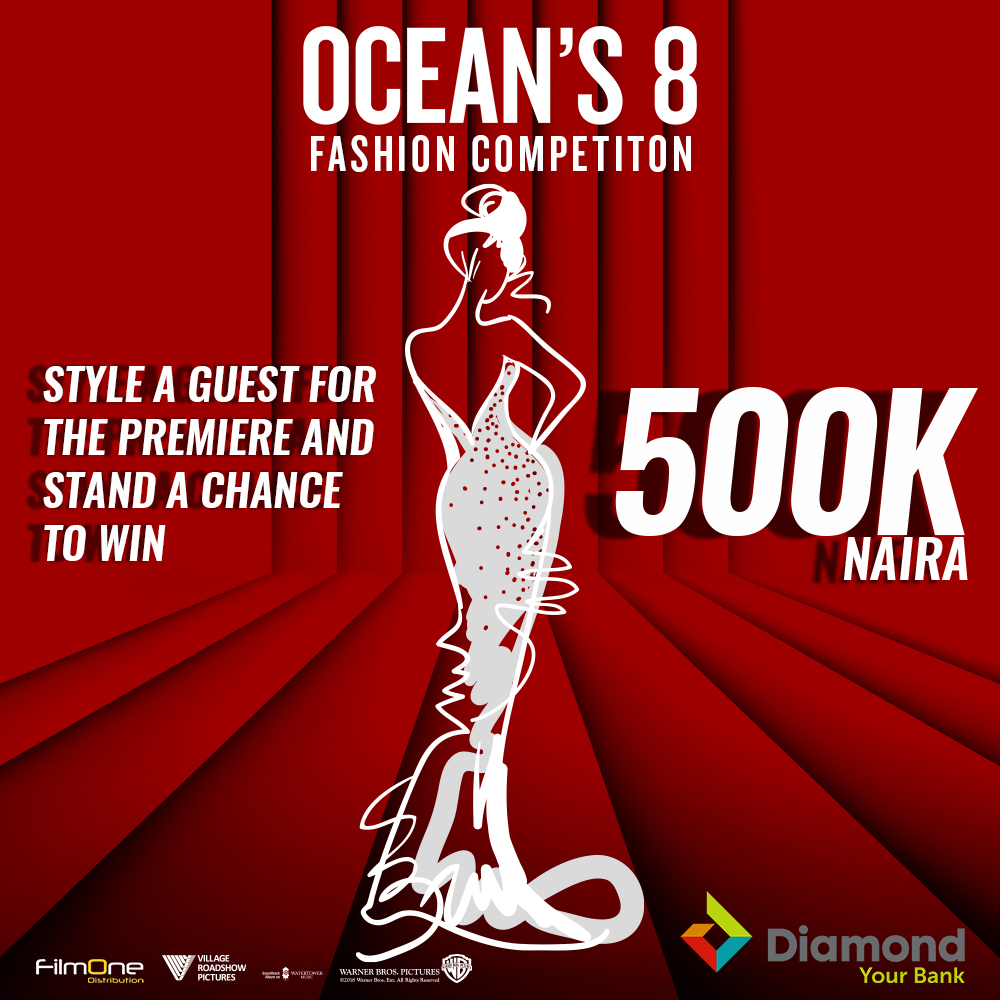 $150 million necklace up for grabs at the Met Gala on the 17th of June happening at the Filmhouse cinema. Actually, we were referring to the movie Ocean's 8 starring Sandra Bullock and Rihanna ready to pull the biggest heist ever and we really can't contain our excitement for this amazing action chick flick! We know it's football season, but the ladies are taking their own night on the town!
Anticipation is about to peak for the Lagos grand premiere of 'Ocean's 8' MET ball gala.
With the MET Gala dress code for the extraordinary night, our VVIPs will be glammed up ready to strut the red carpet with all eyes on them at this exclusive invitation-only premiere.
The night will definitely be the most fashionable night of the year! Which is why one amazing stylist or fashion designer will win N500,000 for the most iconic red carpet look for the night courtesy Diamond bank.*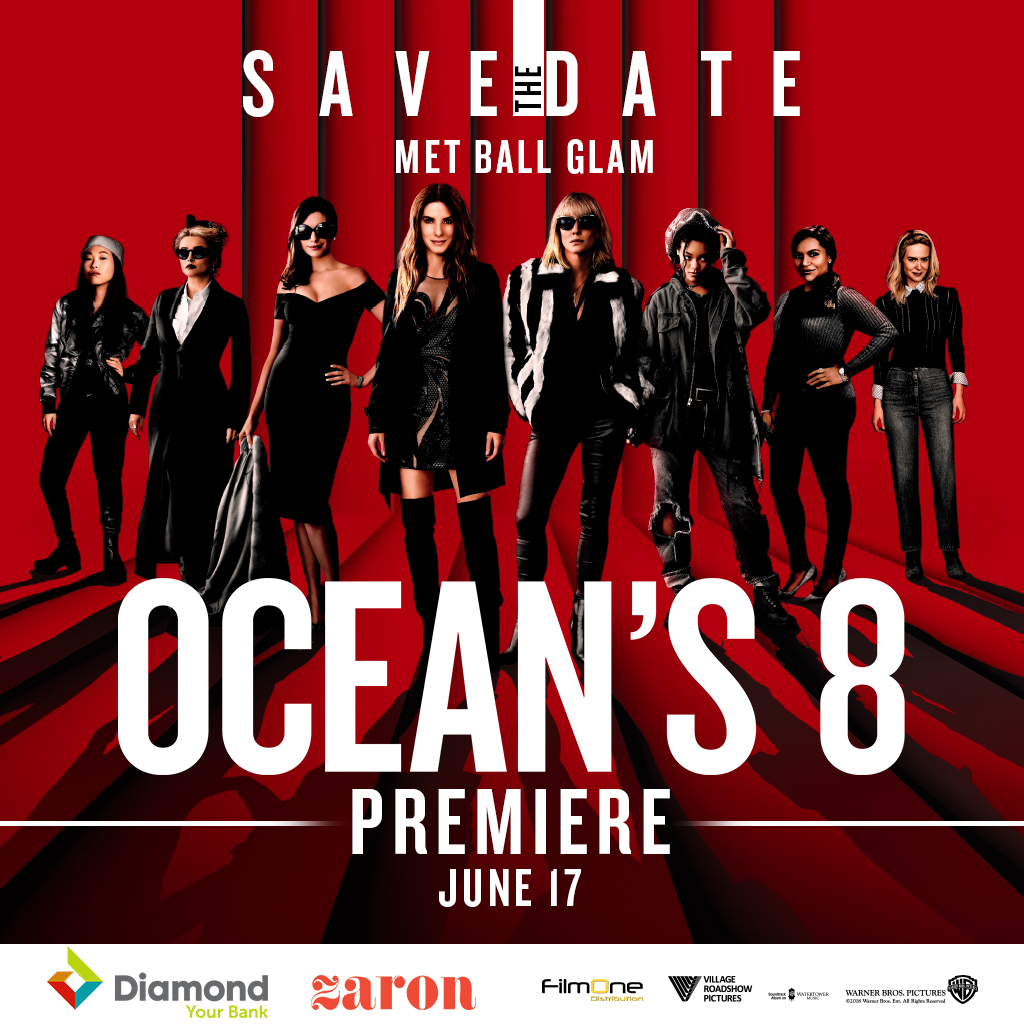 So, let your imagination go wild and floor us with your amazing designs to win big! #TakeYour8
A bit about Oceans 8
"Five years, eight months, 12 days and counting — that's how long Debbie Ocean has been devising the biggest heist of her life. She knows what it's going to take — a team of the best people in the field, starting with her partner-in-crime Lou Miller. Together, they recruit a crew of specialists, including jeweler Amita, street con Constance, suburban mom Tammy, hacker Nine Ball, and fashion designer Rose. Their target — a necklace that's worth more than $150 million, and it all goes down at the Met Gala."
*Terms and Conditions Apply