DEDICATED TO DIGITAL; BEAUTY MASTER CLASS
ABOUT: Dedicated To Digital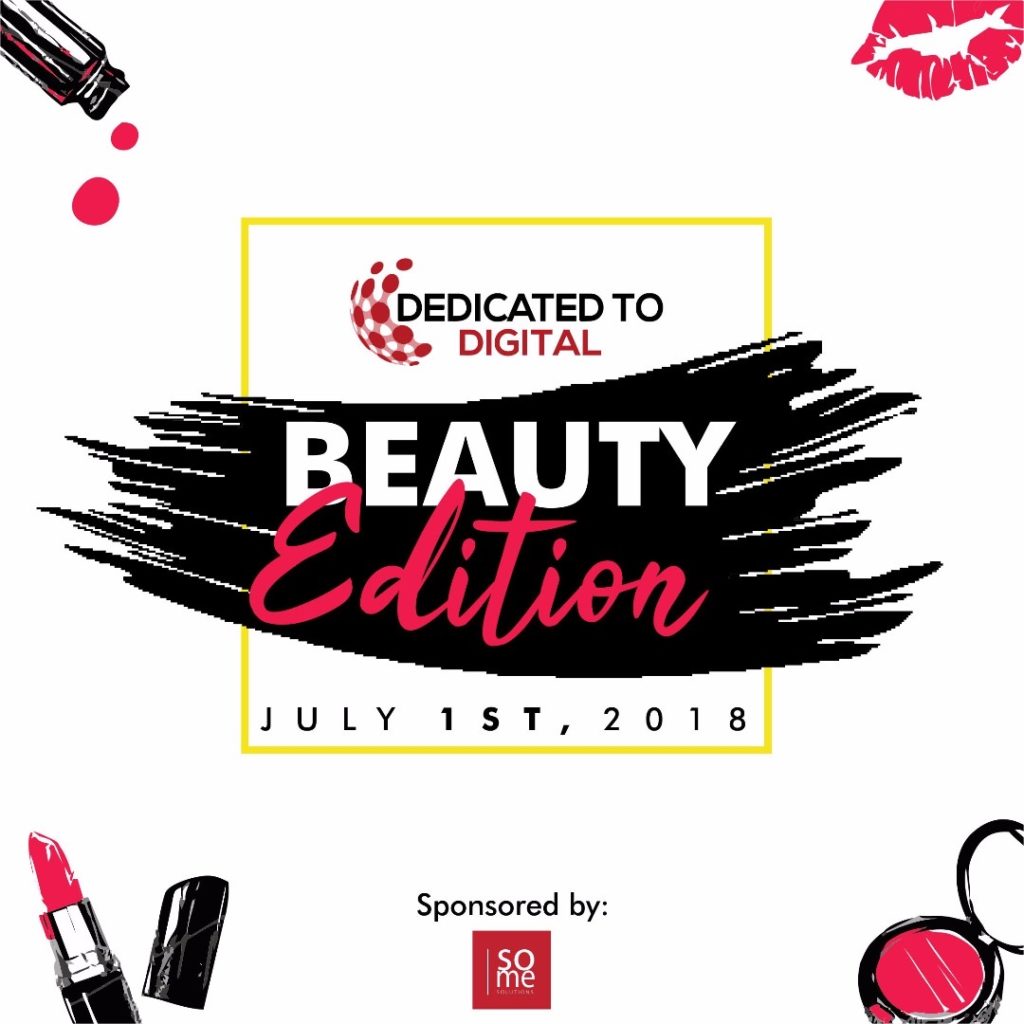 It is a one-day masterclass on Digital Marketing that has been designed to educate young graduates, owners of small and medium businesses, aspiring digital entrepreneurs and media managers within corporate bodies.
Our maiden edition took place at the Workstation in Lagos and was a huge success. We had an amazing line up of speakers, supportive media partners and an enthusiastic audience who were eager to learn. Due to popular demand we held an Abuja masterclass in January 2018
DEDICATED TO DIGITAL; BEAUTY EDITION
To diversify our digital marketing workshop, Dedicated to Digital is having a beauty masterclass. The worldwide market for beauty care products is expected to reach approximately $265 billion in 2017, The Digital beauty space is a huge space and those wanting to play ball must properly understand to have gain your niche and loyal audience in this space.
The Dedicated to digital; Beauty edition is a digital marketing masterclass designed to educate young graduates, owners of small and medium beauty businesses, aspiring beauty entrepreneurs, social media managers and enthusiast, on beauty content creation in the digital space.
The focus of this masterclass is on beauty.  Our speakers have been selected based on experience and success at growing their beauty business platforms in the digital space. If you want to grow an outstanding beauty platform in the digital space, this is the masterclass you don't want to miss.
Topics to be covered
Growing and protecting your business online
Building a following and your own "tribe"
Identifying your niche; skin care, make up, reviews etc
Attracting, Converting, Engaging
Content creation and Marketing
Starting conversations
Creating engagement
Favourite Apps
Staying consistent and motivated
Turning your followers into financial output
For Payments
SoMedia solutions
Stanbic IBTC
0020041525
or 
SoMedia solutions
Zenith Bank
1015323306