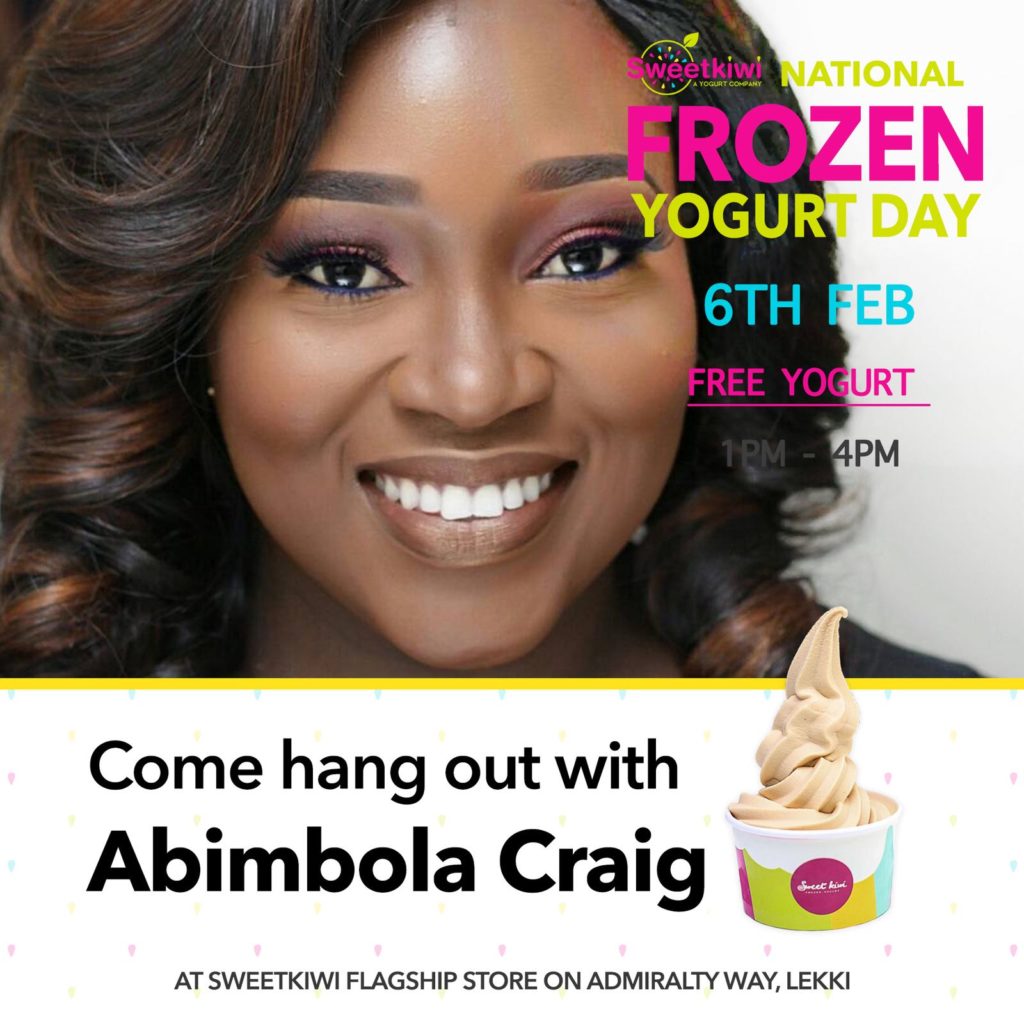 Yippee!!! It's International FroYo Day tomorrow!!!
Sweet Kiwi can't wait to delight your taste buds with some of their exciting flavors in celebration of the International FroYo Day.
Ehime Akindele, the founder of Sweet Kiwi Yoghurt is also using the opportunity to celebrate 5 years of her entrepreneurial journey, and what better way to make a mark than treating you (and some of your team members) to an exciting Sweet Kiwi experience on 6th February, 2018.
Sweetkiwi is a soft, self-serve frozen yogurt bar which sells premium frozen yogurt in over 100 flavors. Sweetkiwi frozen yogurt was birthed with the intent of introducing a healthier alternative to the calorie filled Ice- cream.
Every cup is an unforgettable experience!