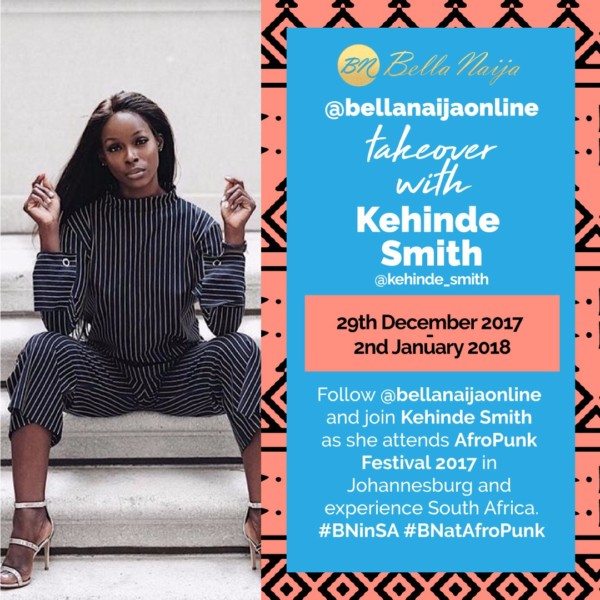 Hi everyone! My name is Kehinde Smith and I'm a beauty and lifestyle influencer.
I'm super excited to be at the 2017 AFROPUNK Festival in Johannesburg!
I and a few other wonderful influencers will be experiencing a part of South Africa's rich culture by taking a tour of Soweto and visiting Nelson Mendela's house along with the Apartheid Muesum.
We will also be taking part in exciting activities like quad biking, bungee jumping off the Orlando towers, and of course the highlight of the trip – AFROPUNK Festival 2017!
If you've never heard of AFROPUNK, it's pretty much about celebrating multiculturalism and diversity for people of all race, creed, & tastes. There's going to be great performances by artists from all around world!
Head over to @bellanaijaonline on Instagram to follow the events as they happen in real time! Or follow the hashtags #BNAtAfroPunk, #BNTravel and #AfroPunkAfrica2017 to keep up with her trip.
First of all… check out what she's been up to in SA!