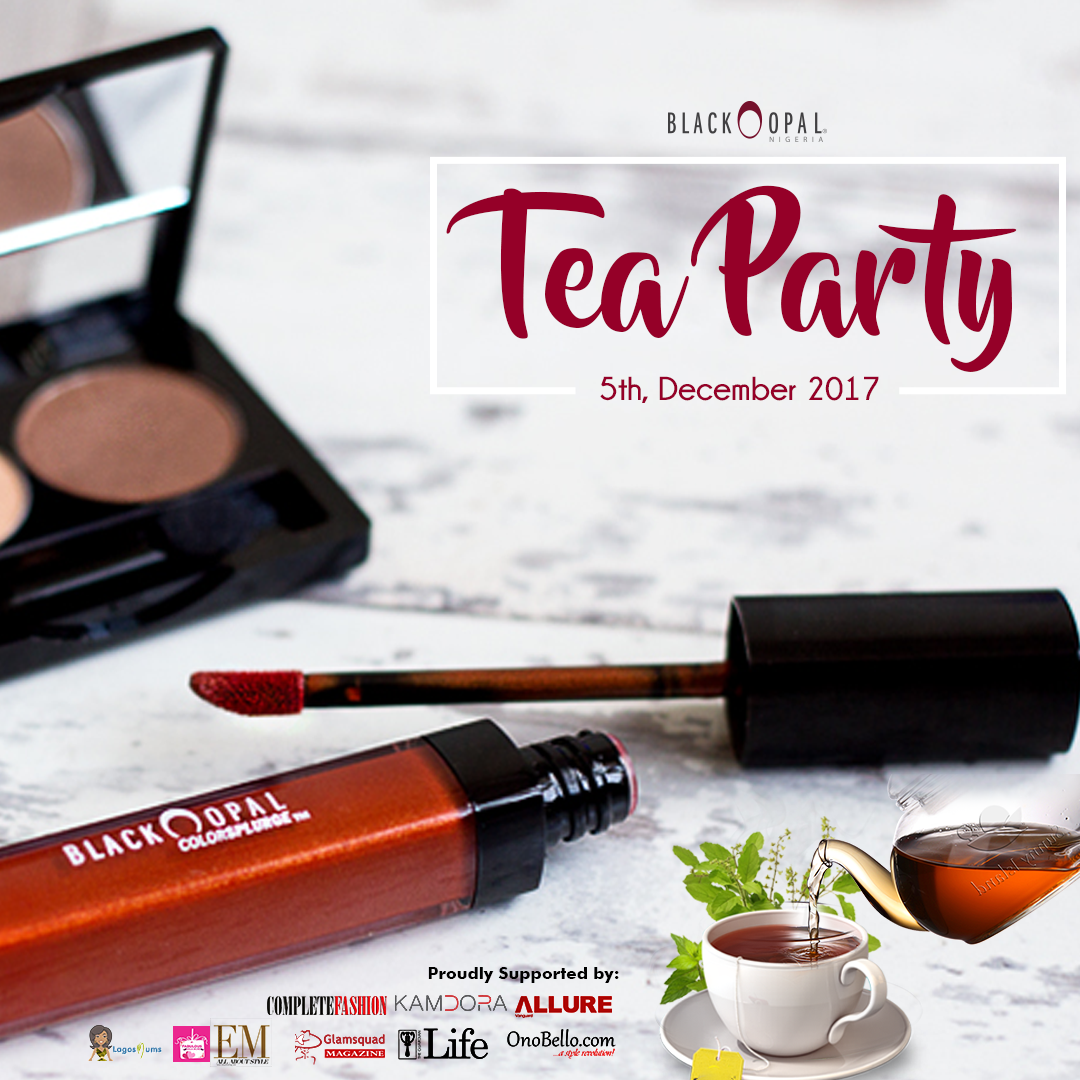 Black Opal is excited to host a very special afternoon, for a select group of young women and men, this December.
From the first product launch in 1994 to the many other innovations that would follow, Black Opal found instant success with millions of women in the world. Inspired by the unique beauty of black skin, Black Opal was created by a trio of passionate individuals who combined their talents and experiences to develop the first technologically advanced skincare line for women of color.
Black Opal has become a part of today's culture. We are a celebration of all tones and we invite all women to celebrate their shade of beauty with Black Opal. With our ever-expanding range of shades, our innovative technology and our own new look; we continue to lead the way in embracing and enhancing multicultural beauty.
The Black Opal Tea Party will take place on the 5th of December, at the Kuddycosmetics store in Silverbird Galleria, Victoria Island Lagos; where our ambassadors, Influencers, beauty bloggers, celebrities and make-up enthusiasts will be in attendance.
Guests will be treated to finding their shade, make-up tips, finger foods and cocktails. Join us and network!
DATE: Tuesday, 5th of December 2017
VENUE: Kuddycosmetics store, Silverbird Galleria Victoria Island, Lagos
TIME: 2pm
For more info, follow us on Facebook and Instagram;
INSTAGRAM: @blackopalnigeria
https://www.instagram.com/blackopalnigeria/
FACEBOOK: @blackopalNG
https://www.facebook.com/blackopalNG/