Emerging digital trends are disrupting business industries and people. Find out more at #DedicatedToDigital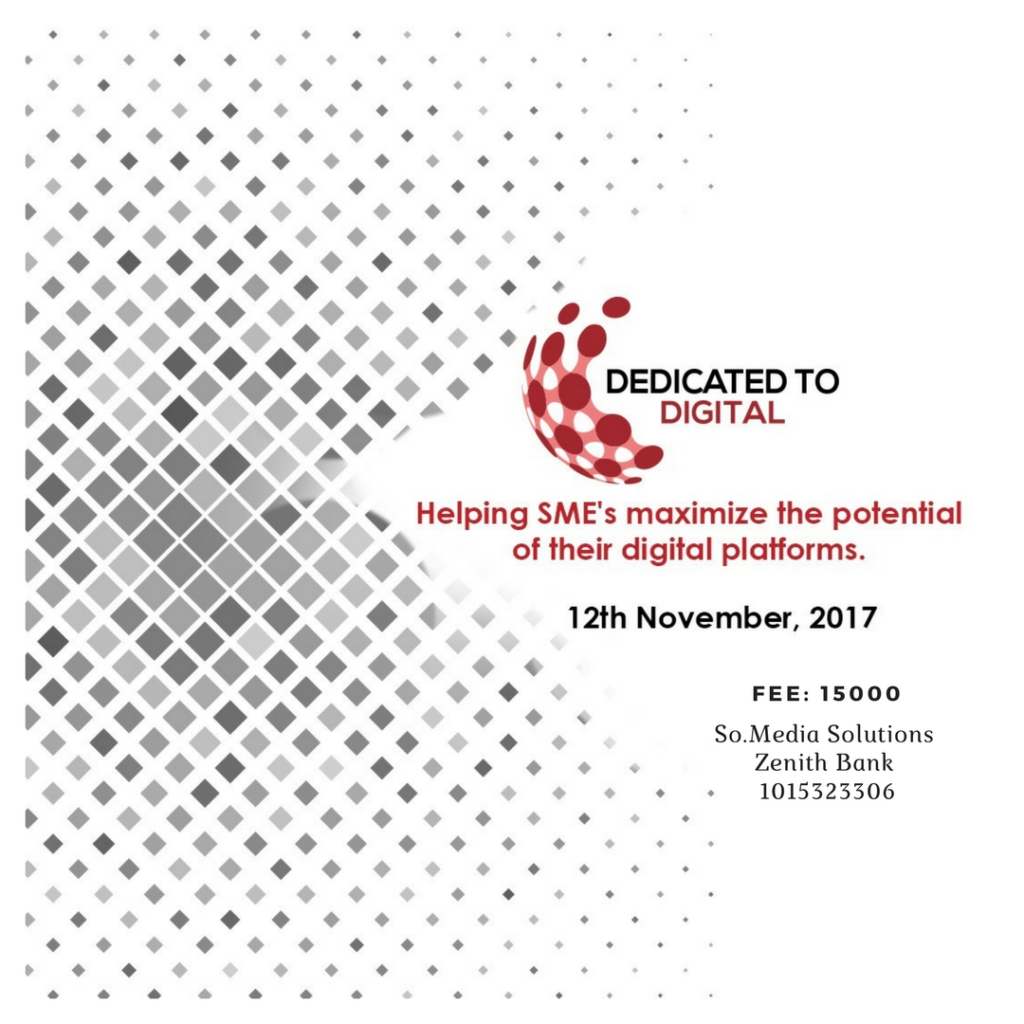 What is 'Dedicated to Digital'? 
It is a one-day masterclass on Digital Marketing that has been designed to educate young graduates, owners of small and medium businesses, aspiring digital entrepreneurs and media managers within corporate bodies. The speakers have been selected on the basis of experience with growing their business platforms through the use of Digital. They have also been selected from various works of life, to help fully equip the varying needs of the guests.
Speakers: Dimma Umeh (Nigeria's foremost beauty Vlogger), Afua Osei (She Leads Africa), Akintunde Marinho (CEO of Utopia media), Gbenga Dada (CEO of Gbenga Art Smith) and Anita Brows and more
Topics to be covered
Growing and protecting your business online
Building a following and your own "tribe"
Attracting, Coverting, Engaging
Content Marketing
Starting conversations
Creating engagement
Favourite Apps
Staying consistent and motivated
Workshop Training Topics
Developing an authentic voice and story for your brand online
Creating an editorial calendar
How to be a successful community manager for your brand
Blogger's Delight: How to start, grow and scale a personal blog
Understanding social media analytics
Masterclasses on popular social media channels such as Facebook, Instagram, Twitter, Snapchat, YouTube and LinkedIn
Desired Outcomes:
Increased competency​ on Digital​
Introduction to relevant ​apps, ​brands, products and services that can help
Showcase​ of​ innovative use cases from African brands in the digital landscape
Date: 12 November, 2017
​Fee:  N15,000​
So.Media Solutions
Zenith Bank
1015323306
For more info email digital@somesolutions.online